The second round of the Georgetown Football Association (GFA) first division league commences today at the Guyana Defence Force (GDF) ground on Carifesta Avenue and Vlissengen Road with a doubleheader.
In the feature showdown at 21:00hrs, league leaders Pele FC will battle third placed side Camptown FC in what promises to be a high scoring affair.
Held to a nil-all draw in their final first round match with the Guyana Police Force (GPF), Pele will attempt to get back to winning ways and will look to their trio of Deon Alfred, Calvin Shepherd and Omallo Williams to help secure the vital win.
However, brimming with confidence following their 3-0 hammering of the GPF, the Campbellville outfit will want to build on their recent resurgence but will require another clinical showing from the likes of Reshawn Sandiford, Devon Forde and Kwame La Fleur, if they are to come away with the much needed victory.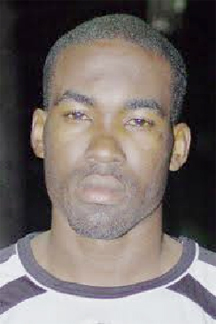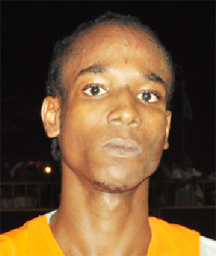 Pele FC coach, Rawle Jones during an invited comment said:"The honest truth, our preparation will mostly be on experience. We haven't trained over the weekend and we got few players out yesterday. We are supposed to have a multitude out and work on the main things.
"One shape and one formula we are using and training on, we are not changing. Maybe it supposed to help us in the first game. We preparing with what we know and going into the Camptown game with it. I am hoping it works out against Camptown," he added.
"I will play more defensive for the first 20 minutes due to fitness. It will show me by halftime what will be the outcome of the game. You can't count your chicken before it hatch, you can prepare well and no matter how many names you have, you have to execute on the day.
"However, victory at the end of the day is Pele's own. My expectation is that Camptown coming hard for the victory because we are the leading team in the league.
Everyone coming stronger for us and that's a big challenge," said Jones.
In the opening matchup, fifth placed side the Georgetown Football Club (GFC) led by the duo of Keron Solomon and Terrence Lewis will lock horns with seven placed Kitty outfit Northern Rangers and their trio of Omali Nassy, Jermin Willis and Jermaine Denheart at 19:00hrs.
Current Point Standings
Team                                                     Played  Win        Loss       Draw     Points
Pele                                                       7              6              0              1              19
Fruta Conquerors                            7              5              1              1              16
Sunburst Camptown                      7              3              2              2              11
GPF FC                                                  7              3              2              2              11
GFC                                                        7              2              4              1              7
Flamingo FC                                        7              2              5              0              6
Northern Rangers FC                      7              1              3              3              6
Beacon FC                                           7              1              6              0              3
Around the Web