In his regular column on the ESPNcricinfo website on May 2, former Australia captain Ian Chappell considered what is required to revive the flagging interest in Test cricket.
One of his suggestions was for a special ICC think-tank to decide how to make those teams in the bottom half of the rankings stronger and more capable of challenging those in the top half. "On the matter of greater competitiveness, the first priority is to ensure West Indies get going again," Chappell declared. "When playing well they are one of the top draw cards, and Test cricket can't afford to have them languishing."
Chappell's affection for West Indies' cricket goes back to the unforgettable 1960-61 tour of Australia under Frank Worrell and his own later experiences against teams led by Garry Sobers, Rohan Kanhai and Clive Lloyd.
As his comment implies, the negative effect of the rapid decline over the past 20 years is comparable to that of Muhammad Ali's on boxing after his suspension for refusing his US Army draft.
Ali returned to regain the heavyweight title and his reputation. The more I observe and the more I hear from those close to the contemporary players, such as coaches and managers, and from some of the players themselves, the more I am pessimistic that the West Indies can emulate Ali and "get going again" towards being the "the top draw cards" in cricket's heavyweight division, Test matches.
My concern was eased somewhat by the recent assertion of West Indies Cricket Board (WICB) president Dave Cameron that his board is convinced that the West Indies' value is "based on our Test status"; so too by the multi-million dollar plan for a complete professional structure for domestic cricket, detailed in new director of coaching Richard Pybus' comprehensive report on the way forward, presented to the WICB in March.
Among its proposals are for an appreciable increase in the number of players' contracts, the enlargement of the domestic first-class tournament and more attention to clubs and schools.   "The plan is clearly to get us back to the top, not just the top three, but number one," was Cameron's summation.
My fear is that, even if all Pybus' proposals are swiftly acted on, it is too late.   Cricket's dynamic has swiftly and dramatically changed. Budding West Indian players now aspire to success in the newest and shortest format, Twenty20, rather than Tests as previous generations did.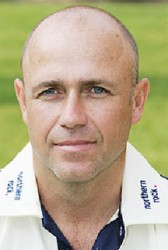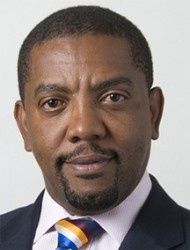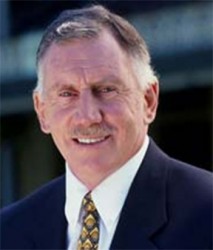 Less than a year ago, the board which now espouses its affinity to Tests scrapped four scheduled home Tests in favour of a three-way, limited-overs series involving India and Sri Lanka and ODIs and Twenty20s against Pakistan . The reasons are not difficult to comprehend.
Boards the world over are now driven by commercial considerations. The bottom line overrides all else. Impressionable young sportsmen are stimulated by the examples of role models; they gravitate to flourishing sports. In an age of professionalism, the size of contracts does matter. They enjoy the exhilaration of performing before large, appreciative crowds.
For them, Twenty20 ticks all these boxes; Tests no longer do, minimally promoted inter-territorial matches with the emptiness of their 'one man and a dog' stands even less so.
For five decades, great West Indies Test players and teams proliferated to inspire their heirs; over the last two, they have demonstrably dwindled.
Since the turn of the 21st century, the Test record against all opponents, except Zimbabwe and Bangladesh, is 13 won against 72 lost.
Such numbers undermine the interest of both ambitious youth and a previously passionate public so that Tests are no longer the sell-outs they once were – except for England's, with their hordes of travelling supporters.In spite of their obvious artificiality, Twenty20's concentrated, all-action thrills fill stadium seats. Power-hitting is its batting priority, variations and 'pace off the ball' the mantra for its bowlers and electric ground fielding and deep field catching as essential as both.
Such attributes ideally suit the West Indian way; they were ICC World Twenty20 champions in 2012, semi-finalists this year. Given the chance, a host of others over the years would have been past masters at it, none more so than Learie Constantine whose all-round gusto created the distinctive mould in the 1920s and 30s.
Add the razzamatazz of booming music, pretty cheerleaders and fireworks, it is an irresistible entertainment package for a region renowned for its carnivals. The spread of domestic franchise tournaments, particularly the Indian Premier League (IPL), now offers players global television exposure, competition against the leading players of the day and pay packets never previously thought possible. Thirteen West Indians have been involved in the seventh edition of the IPL, now in its closing stages. The launch of the Caribbean Premier League (CPL) last year brought similar opportunities, if not quite the same fortunes, for several more.
The batting maestro Brian Lara and the remarkable, if underrated, Shivnarine Chanderpaul are the West Indies' most recent Test champions. Bravo departed five years ago, Chanderpaul is nearing 40 and in the twilight of his career. Their successors are not presently obvious.  The new heroes are now the superstars of Twenty20.
Of these, only Chris Gayle, the formidable, six-hitting Jamaican, had already made his reputation as a devastating left-handed Test opener with two triple, one double and 13 single hundreds to his name when Twenty20 internationals came along with the first ICC world tournament in 2007.
Sunil Narine, the mesmerising spinner, burst onto the international stage for Trinidad and Tobago in the Twenty20 Champions League in India as did Keiron Pollard, as big, strong and destructive a hitter as Gayle.
Pollard was 27 on May 12 and is yet to play a Test. Dwayne Bravo has not appeared in one since 2010, Dwayne Smith since 2006. Lendl Simmons, scorer of the IPL's first hundred this season, has not managed a half-century in his eight Tests, the last of which was two and a half years ago.
At 33, Samuel Badree, currently rated No.1 Twenty20 bowler by the ICC, has had just a dozen first-class matches for Trinidad and Tobago, not since 2009; the left-arm swinger Krishmar Santokie, 29, has had none at all for Jamaica. Kevon Cooper is into his third IPL season; his first-class record for Trinidad and Tobago amounts to two matches.
With lucrative contracts awaiting, Narine, Pollard, Bravo, Marlon Samuels and Andre Russell all chose the IPL over the home Tests against Australia in 2012. It was an instructive precedent.
It had been flagged three years earlier by Gayle, then captain. Arriving in London from his IPL assignment two days before the first Test, he responded to a question from an interviewer by declaring that he "wouldn't be so sad" if Test cricket died.
He marks his 100th Test against New Zealand in his native Kingston next month. In future, such longevity for West Indies will be judged through Twenty20 records, not through Tests.
Ian Chappell is by no means the only one who would be troubled by the thought. Sad to say, that day appears increasingly imminent.
Around the Web