As Scotiabank continues its partnership with the Guyana Cricket Board (GCB) to identify and train talented young cricketers through the GCB/Scotiabank Kiddy Cricket Festival and Coaching Programmes, Stabroek Sport has noted the abilities of several youngsters playing in the countrywide competition.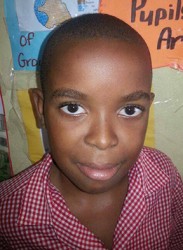 Ten-year-old Ronalhdo Sobers is a Grade Five student at St Agnes Primary School who enjoys bowling fast and bats right handed. The aspiring neurologist boasted figures of 2-0 in St. Agnes' charge to become the North Georgetown Champions in a match against St Angela's Primary School. This figure remains his best bowling to date, while his highest score with the bat being 10 runs.
Sobers favours hard hitting batsman Christopher Henry Gayle over all the other cricketers and looks to Argentine footballer Lionel Messi for inspiration. If he is given the opportunity, Sobers would love to continue playing cricket as an effective all-rounder. Besides cricket, he also enjoys football and reading, with social studies being his favourite subject at school.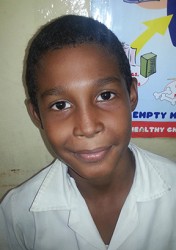 Deniro Persaud, 10, is a member of the South Ruimveldt Primary School team that won the South Georgetown crown on its way to becoming the Georgetown Champions. In keeping with his plans to become a professional cricketer, Persaud plays the sport as often as he can to improve his skills.
Known for spearheading his school's bowling attack, Persaud, who bowls with ideal pace for his age group, got his best bowling figure of 4-5 against Smith Memorial Primary in the preliminary stage of the South Georgetown Group. His cricketing idol is Darren Sammy and he enjoys the antics of talented wrestler and actor Dwayne 'The Rock' Johnson. Persaud enjoys Mathematics over all the other subjects at school.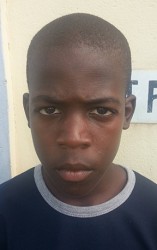 Antonio Allen is an explosive batsman who is also very capable with the ball. His best batting performance of 19 runs came at the ideal time for South Ruimveldt Primary against St. Agnes in the Georgetown zone finals, where he also claimed his best bowling figures of 2-2 with a spell of fearsome fast bowling. The Grade Six pupil's dream is to become a professional cricketer and he regards West Indies player Sunil Narine as one of the best cricketers he has seen to date. Besides cricket, Allen also loves to play basketball and football. His favourite subject at school is social studies.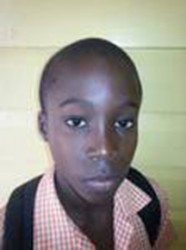 Makhaya Jarvis is considered to be a valuable all-rounder in the FE Pollard team, according to his peers. The Grade Five student is one of the team's most consistent players. He's among the few players that takes wickets and scores runs in most games, thus guiding his team to the East Georgetown title. Jarvis also bowls both spin and pace and enjoys playing football and running when he is not playing cricket. His best innings with the bat was the 10 runs he scored against Redeemer Primary. The aspiring footballer would love to emulate Dwayne Bravo if he's to continue playing cricket.
Around the Web