In what seems a clear attempt to hijack the presidency of the Guyana Football federation (GFF) six associations/affiliates of the Guyana Football Federation (GFF) have decided to reconvene the aborted Congress of the GFF today at the Waterchris Hotel and Bar from 10am.
According to a press release from Franklin Wilson, the Georgetown Football Association, East Bank Football Association, East Demerara Football Association, National Association of Women's Football, Guyana Football Referees Council and Guyana Football Coaches Association), who attended the GFF Congress of April 26, have agreed to re-convene the Congress within the stipulated 45 days deadline as brokered by an agreement that included CONCACAF representatives and agreed to, by the delegates and executives of the GFF and the bona fide delegation at the GFF Congress, in accordance with the understanding and decision taken at that Congress.
Wilson, who acted as president of the GFF after Colin Klass was banned for his role in the cash for votes scandal in Trinidad and Tobago involving FIFA vice presidents Mohammad bin Hammam and Jack Warner in 2011, in the release stated that the meeting will be held today adding that two thirds of the members of the Congress arrived at the decision.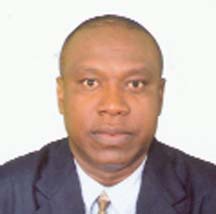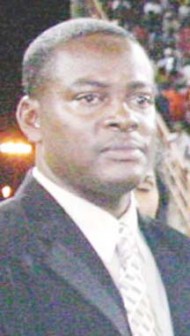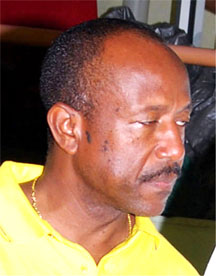 The press release did not say when the decision was arrived at and whether the remaining members of the Congress including Matthias were present when the decision was made.
"Two/thirds (2/3) of the voting members of Congress have agreed on the way forward and will be proceeding with the reconvening of Congress and continue with the agenda which includes the respective motions to replace the existing president Mr. Christopher Matthias and Committee Member, Mr. Keith O'Jeer," stated the release from Wilson.
President of the GFF Christopher Matthias had earlier this week told Stabroek Sports that a date, venue nor time for the meeting had not yet been arrived at.
"As guided by the CONCACAF delegation that observed the aborted Congress, that the affiliates of the GFF meet and seek to resolve outstanding issues affecting them that resulted in the aborted congress, Members met with the GFF President in the GFF Board Room on Thursday May 15, 2014 but the meeting was unfruitful in dealing with issues including the illegal voting of IMC's," Wilson's release stated.
"The meeting with the GFF President came to an abrupt end due to the GFF President's persistence in holding the view that the IMC's were legitimate in voting; this position is contrary to the GFF Constitution.
"The GFF President held this position in order to side step the Motion of No Confidence brought against himself and Executive Committee Member, Mr. Keith O'Jeer.
"The GFF president, all the members of the GFF as well as FIFA, CONCACAF and CFU have been duly notified of the date, time and venue for the congress which will be held at the Water Chris Hotel from 10:00hrs on May 31st, 2014," added the release from Wilson.
Contacted for a comment Matthias last night told Stabroek Sports: "The GFF has not yet set a date, venue nor time for the reconvening of the Congress and when it does all including the sub associations FIFA, CONCACAF and CFU will be notified."
Around the Web