(Reuters) – Manu Ginobili and Boris Diaw were electric off the bench as the San Antonio Spurs routed the Oklahoma City Thunder 117-89 in Game Five of the Western Conference Finals on Thursday to move one win away from a berth in the NBA Finals.
Ginobili scored 19 points, Diaw added 13 and veteran forward Tim Duncan contributed a team-high 22, along with 12 rebounds, as the Spurs made the most of home court advantage to take a 3-2 lead in the best-of-seven series.
All-Star point guard Tony Parker weighed in with 12 points while Kawhi Leonard and Danny Green tallied 14 points apiece as top-seeded San Antonio had six players in double-figures.
The Spurs, aiming for a return to the NBA Finals after losing to the Miami Heat in seven games last year, outshot their opponents by 51 percent to 43 from the field as they rebounded from their 105-92 Game Four loss in Oklahoma City on Tuesday.
"Aggressiveness," Ginobili told Turner Network Television in a courtside interview when asked what had been the biggest change for the Spurs.
"We played so much harder, sharper, smarter – everything we talked about. It was a fun-to-play and fun-to-watch game. If we play like this, it's a completely different story."
San Antonio out-rebounded Oklahoma City 48-35, an especially satisfying result for Ginobili after the teams had been evenly matched in that statistic in Game Four.
"Today, with seven minutes to go, we were up 15 on the boards and we were close in Oklahoma City," smiled the 36-year-old from Argentina who has twice been an NBA All-Star.
"All the loose balls were ours, we moved the ball really well and we didn't turn the ball over so it was a combination of things that made us play really, really well."
THUNDER FATIGUE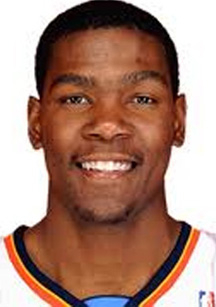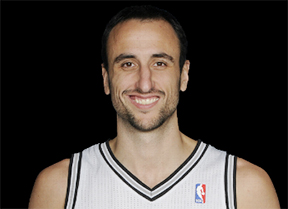 League MVP Kevin Durant led the Thunder with a game-high 25 points and dynamic guard Russell Westbrook scored 21 on six-of-12 shooting but both players appeared to be a little fatigued after their brilliant efforts on Tuesday.
"We gave them (the Spurs) everything they wanted," said Thunder coach Scott Brooks. "They got the dribble drive, they got the three-point line and they got to the free throw line.
"They shot 30 free throws and they're not a team that shoots a lot of free throws, but we fouled enough to put them on the line for 30 free throws."
The Thunder began well enough to take early control, a Durant layup capping a 15-3 run as they moved ahead 19-12, but the Spurs hit back with a flurry of three-pointers to even the score at 32-32 after the first quarter.
Roared on by their home crowd, San Antonio shot at better than 60 percent from the field during the second quarter, late three-pointers from Diaw and Ginobili helping them to a 65-55 advantage at halftime.
With the Thunder's big two of Durant and Westbrook nowhere near as sharp as they had been in Game Four and frequently kept out of the paint, the Spurs continued to dominate and stretched their lead to 20 points heading into the fourth quarter.
There was no way back from there for Oklahoma City as San Antonio forged further ahead, a Patty Mills three-pointer with just over six minutes to go putting them 33 ahead after a sizzling 27-6 run.
Both teams benched their starters as the clock ran down.
The series shifts back to Oklahoma City for Game Six today with the eventual winners advancing to meet either the Heat or Indiana Pacers for the NBA title."We have to regroup and come back better in a few days," said Brooks.
"We always come back with greater energy and better defensive attitude and that's what we're going to have to come back with."
Around the Web