Bodybuilders sitting in street clothes having dialogue with their federation's executives is not that exciting but the topics discussed yesterday were very important and informative.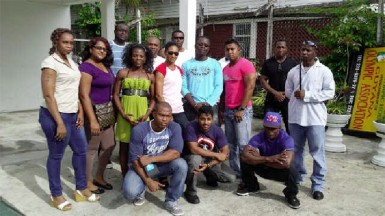 During the athletes meeting at GOA's headquarters in Kingston, the musclemen and women were brought up to speed with the GABBFF's plans for the remainder of the year and were also informed of some changes made by CACBBFF.
There was also a judges' meeting.
The broad topics of discussion were Senior's Competition, date and venue, Weigh in Time, Drugs, Unsanctioned shows, CAC, Registration of the federation and the Darcy Beckles Championships.
The meeting was well attended by athletes from various gyms and bodybuilding judges.
This year's Senior Championships is scheduled for the Theatre Guild on August 2. The CACBBFF has removed women's bodybuilding and dream tan is now banned.
St. Maarten will host this year's edition of the CAC bodybuilding championships from October 2-4.
According to president of the GABBFF, Keavon Bess, "many questions were asked and answered."
A full report will be published in a subsequent article.
.
Around the Web