President of the Berbice Cricket Board (BCB) Keith Foster yesterday called the decision by the West Indies Cricket Board (WICB) to pull the third Test match between the West Indies and New Zealand from Guyana "disrespectful."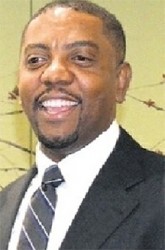 Foster was one of several cricket administrators who aired their views on the WICB's decision.
"I think it is disrespectful to the Guyanese public that the WICB could send three persons to witness an illegal elections back in 2011 but they cannot send three or four individuals to overlook the Test match which they pulled from Guyana," said Foster.
Foster said the decision smacks of a blatant lack of respect for the nation.
"I think other territories should take a look at what is going on in Guyana and as stakeholders they should come out and take time to notice that today it's us (Guyana) tomorrow might be them."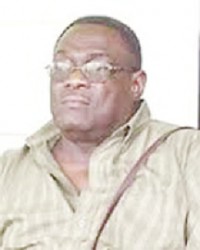 Claude Raphael, former GCB Chairman of National Selectors said: "Having been a Director on the WICB, I'm extremely disappointed with the WICB. "I would expect since we ran into problems that they would deal with the stakeholders and discuss the situation," Raphael said.
Raphael said that he was upset to learn that WICB president Whycliffe Cameron was seeking to stay President Ramotar's hand from signing the Cricket Administration Bill which was recently passed in the National Assembly.
"We have the right to pass bills and laws here," he said.
"We are a sovereign country and all the major parties (political) agreed with the passing of the bill with the exception of the Alliance For Change (AFC).
"Mr. Cameron showed immaturity in how he perceives his role as President.
"I never heard him dictate Jamaica and Barbados' affairs like that. It's eye pass to the nation and now that Mr. Cameron has done this who else wouldn't try after," declared Raphael.
"A protocol needs to be sorted out carefully. We need to rise up against the WICB who seems to be running amok. They are some persons who were allowing Mr. Cameron to disrespect Guyana and as a result the WICB is spitefully trying to deal with Guyana now," he declared.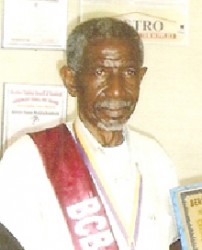 With regards to the pulled Test match between West Indies and New Zealand originally set to play in Guyana, the ex-selector said that he believes that the WICB could have put things in place to overlook the Test match until the Bill was officially signed into the constitution by the Government.
Raphael said that he was pleading with the WICB to take a serious look at what has been happening in Guyana and have an urgent meeting in order to come up with measures to bring sanity back to the sport.
He said a free and fair elections in the future means an administration that everyone including the WICB can be proud of.
Former GCB Vice-President Malcom Peters said that the WICB was "vote-catching" and playing with the respective territories.
"I'm upset that the government has not carried out a forensic audit on the GCB," said Peters.
Peters said he felt WICB President Cameron appeared to have blatant disregard for Guyana and its laws.
"Mr. Cameron cannot tell Portia Simpson-Miller that he wants to deal with her directly and bypass the local Sports Ministers. Therefore he (Cameron) is an upstart for wanting to disrespect our President and Sports Minister."
Regarding the Test which was shifted to Barbados because of the ongoing situation Peters said that initially the WICB "should not have been sending matches for illegal people to be handling in the first place."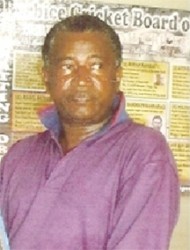 He added that the WICB should know that the various county boards make up the GCB and if they do not vote how can there be a legitimate GCB.
Peters said he too was willing to plead with the WICB to reassess their decisions and work along with the Government of Guyana to bring soundness back to the state.
This newspaper also made multiple attempts to contact Minister of Culture, Youth and Sports Dr, Frank Anthony but all were futile.
GCB Secretary Anand Sanasie though, said that he was attending his faction's contempt of court action filed by the BCB when this publication tried to reach him and as a result could not speak.
Around the Web