Following a 48-19 drubbing of Barbados recently the national men's 15s rugby team will look to continue its winning ways today when it tackles arch rivals Trinidad and Tobago in the final of the NACRA Southern Zone Championships.
The local ruggers will lock horns with the visitors at the National Park at 16:00hrs.
Trinidad and Tobago were last year's zone winner after routing Guyana 20-nil on their home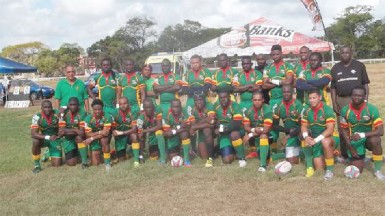 turf but this time around the national team is on home soil and have been plotting to avenge that loss.
"This game is an important one for us," said national captain Ryan Gonsalves.
"This year is kind of a payback, they got the better of us last year and we are looking forward to a positive result on Saturday."
A confident Trinidadian outfit arrived yesterday with hopes of once again defeating their hosts.
The winning team will move on to face the Northern Zone champions for the overall spoils. Admission to the venue is free and fans are asked to wear green in support of the locals.
Guyana's team to play Trinidad: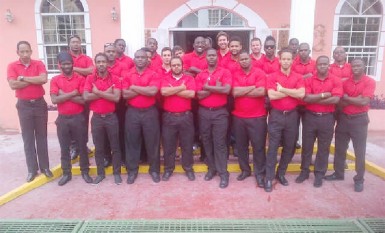 15 Ronald Mayers, 14 Avery Corbin, 13 Claudius Butts, 12 Theo Henry, 11 Carl Lewis, 10 Peabo Hamilton, 9 Ryan Gonsalves, 8 Clive Prowell, 7 Richard Staglon, 6 Felon Thompson, 5 Dwayne Schroeder, 4 Vallon Adams, 3 Jason Tyrell, 2 Allain Crawford, 1 Rondell McArthur.
Replacements 16 Grantley Williams, 17 Rickford Cummings, 18 Cyon Kitt, 19 Kevon David, 20 Leon Greaves, 21 Chris Singh, 22 Jacques Archibald, 23 Delroy Gordon.
Venue: National Park, Georgetown
Kickoff: 16:00hrs
Referee: Brian Zapp (USA)
Around the Web