West Indies U19 opener Shimron Hetmyer says he is shocked over his non-selection for the upcoming Guyana Amazon Warriors training camp but indicated that he is still in good spirits and will continue to work hard at his game for the future.
"I'm a bit shocked that I wasn't included as one of the four U19 players. I'm one of the more recognized youth players in Guyana and I just come back from U-19 World Cup," said a puzzled Hetmyer.
Hetmeyer said that he had expected "Brandon" (Tagenarine Chanderpaul) to be a part of the team and was confident that he too would have gotten the opportunity. Hetmeyer's remarks come in wake of this year's Caribbean Premier League (2014) 20/20 tournament where the respective nations had the opportunity to select four U19 players to be a part of their country's training camp. Guyana selected all-rounder Kemo Paul, Chanderpaul and pacers Daniel Basdeo and Kevin Paul.
Nevertheless, a still confident Hetmyer, said he feels he still has a bright future and thanked his parents who he said speak to him every day about the current state of things in Guyana.
Hetmeyer added that he himself fully understands the "situation" but will continue to play his game and strive for higher heights.
Meanwhile, Young Warriors Cricket Club executive and National Coach Hubern Evans said that he is very "Upset" with the decision to overlook the young left-hander, calling it another act of oppression.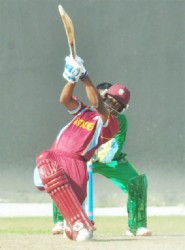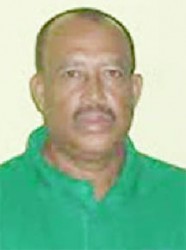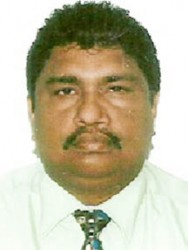 "What upset me the most is that he is not part of the four players chosen. He (Hetmyer) should have been the first pick. It's limited overs cricket, it's his format," declared Evans who went on to say that the young player could have learnt a lot from the likes of Amazon Warriors Head Coach Roger Harper and the fellow local and international bevy players.
"With Harper around he could have gotten the experience needed to improve his cricket across all formats. Harper would have been able to mould him nicely, but shutting him out is bad for Guyana and West Indies," Evans declared.
The veteran coach says he is of the firm belief that Hetmyer is being slighted because of the various issues ongoing between the boards. Evans said he pitied the selectors who can't make decisions for themselves or who have their selections impeded by persons higher up.
"I know that he (Hetmyer) is very disappointed, I know he is hurt but he will carry on and we (the coaches) will continue to talk to him and reason him so he will know it's not his fault. It is also my fear that other cases of victimization for players will occur in the future as well."
He concluded by saying he urged the players to stay out of politics and keep playing, working hard and staying fit while pointing out that when players stick to this regime of discipline and dedication they…."cannot be overlooked forever."
He also said that he was in full support of the passage of the Cricket Administration Bill in the National Assembly and is hoping that President Donald Ramotar will soon sign the Bill and so cricket can move forward.
Another Young Warriors executive Anil Beharry via release expressed his and discontent with the entire situation, saying that persons affiliated to the club were "shocked and flabbergasted" that Hetmyer was not included as one of the four U-19 players in the Guyana Franchise for the Caribbean Premier League.
"People in authority must realize that they are playing with the mind and most importantly, the career of a cricketer who is touted to have West Indies material in him, actions like this will not help the suffering West Indies cricket team," Beharry said.
According to Beharry, the club already lost Shimron's club mate former West Indies U19 and Senior National opener Richard Ramdeen through similar circumstances. The Young Warriors Cricket Club calls on the sponsors, Limacol to intervene and help in the situation.
Around the Web