Overseas-based basketball player Tyler Persaud said Guyana's many talented and quality players makes it a virtual shoo-in to qualify for the final four of the Caribbean Basketball Confederation (CBC) Championship set for Tortola, British Virgin Islands in July.
In a brief interview with Stabroek Sport at the Cliff Anderson Sports Hall, the 6'7 former Glenville State College power-forward said, "Guyana has a great chance to make it into the top three and possibly win the event."
He added that local players simply need more experience and exposure in international competitions to further hone their abilities. According to Persaud, the main difference between the North American game and the local style of play is that the former is more fundamental while the latter is more physical.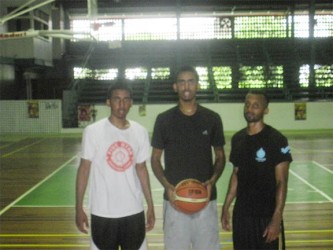 Also, in the north more emphasis is placed on the little things while in South America the focus is on speed and the players' athletic ability.
Meanwhile, the team is currently working on improving its tactical capabilities to supplement any physical shortcomings. Otherwise, the practice sessions have been progressing fairly well. Tyler, who along with his brother Damian are eligible to compete in the championships because of their parents' Guyanese heritage, said they decided to represent Guyana because it will give them a good opportunity to showcase and test their talents against quality players in the Caribbean region. Tyler hoped overseas players' decision would further promote the sport locally. Overseas player Richard Hall is also representing Guyana at the event.
Guyana's best finish in the CBC championships was a silver medal showing when the country hosted the event in 1994. This year's championships are set for July 1 -12.
Around the Web