Jamie McDonald, CEO of leading supplement and fitness apparel supplier, Fitness Express, has once again thrown his company's weight behind the discipline of powerlifting.
McDonald recently stepped forward in support of national lifters, Paul Adams and Karel Mars in their quest to medal at the 2014 Annual Caribbean Powerlifting Championships set for St. Croix US Virgin Islands from July 7 to 14.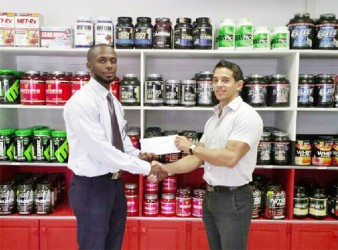 Adams competing in the 74kg Men Open category will be seeking to capitalize on the absence of  2012 World Masters as well as 2013 Caribbean Open 74kg Champion Winston Stoby by claiming the gold ahead of his team mate Osmond Mack (GUY), Edwin Alma (PUR) and  Michael Jack  (TRI).
Mars will renew his rivalry with nemesis Adrian Browne of Trinidad with former 93kg champion Ramon Burgos of Puerto Rico challenging in the heavier weight class.
Around the Web