Guyana's cricket, already in turmoil over the performances of the national teams and the administration of the game plunged into mourning yesterday when former Guyana and West Indies wicketkeeper Ivor Leon Mendonca passed away at the Davis Memorial Hospital D'urban Backlands after a prolonged illness.
Mendonca was 79.
He made his highest first class score of 78 on debut against India in the second test in Jamaica in 1961/62.
Mendonca, the eldest of 10 children born to Ineas and Ormond Mendonca, represented the West Indies in only two test matches, a fact former Guyana Cricket Board president Chetram Singh, said yesterday was because of the presence of Jackie Hendriks.
Singh described Mendonca as one of the better wicket keeping batsman who represented Guyana and went on to play for the West Indies.
"I believe that were it not for the presence of Hendriks in the West Indies team, Mendonca would have had a longer international career," said said Singh, a former West Indies Cricket Board vice president.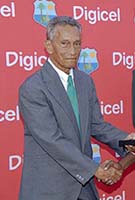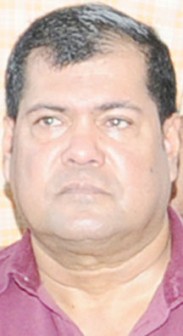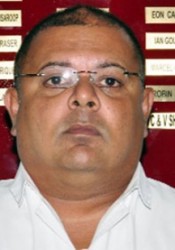 Ironically it was injury to Hendriks which paved the way for Mendonca to make his test debut. Batting at number eight against the Indians, Mendonca featured in two useful partnerships. He added 127 runs for the seventh wicket with the legendary Sir Garfield Sobers and 74 runs for the eighth wicket with Charlie Stayers. He also had five dismissals.
Singh also remembered Mendonca as scoring heavily in first class cricket in Guyana and his coaching days at GCC where he would have coached several players who went on to represent Guyana and even the West Indies.
His second test was his last as Deryck Murray was chosen ahead of him for the 1963 England tour. The former wicket keeper also played 10 first class matches, scored 407 runs at an average of 31.30.
Yesterday the Guyana Cricket Board (GCB) extended condolences to Mendonca's family and friends.
"The President, Members and Executive Committee of the Guyana Cricket Board all join with the entire cricketing fraternity and the family of Ivor Leon Mendonca in mourning the loss of one of our finest cricketers to have represented this country and the Region," stated the release. "Ivor, as he was well known as throughout his life, was a quiet and unassuming individual and served the game of cricket ardently. He was always willing to share his knowledge and experience of his cricketing career and exploits with any eager listener and spent most of his final years with GCC until his ailments. Just a few years prior to his death, Ivor could be seen coaching the youngsters at the GCC Club where he spent quite a few years developing the game and these youngsters at this prestigious Club."
Mendonca who represented Georgetown Cricket Club (GCC) at the club level, was known as a disciplinarian at his club and a person who loved the game.
Lionel Jaikaran president of GCC yesterday sent condolences to Mendonca's family and friends on behalf of himself and the executives of his club.
"Though Mendonca would have fallen ill for a period, his passing was received as a shock," Jaikaran said.
"I'm also saddened by the fact that Mendonca, who would have been a part of Leon Johnson's development from kiddy cricket to senior cricket wouldn't get the opportunity to see him play his first test match," he stated.
Jaikaran said Mendonca was a disciplinarian who worked hard to keep things in tact and was an outstanding member of GCC.
Comments

DHAKA, Bangladesh, CMC – Superstar Chris Gayle crunched a world record 18 sixes and passed 11 000 runs in Twenty20s, as he struck his second hundred in three innings to fire Rangpur Riders to a convincing 57-run win over Dhaka Dynamites and to the capture of the 2017 Bangladesh Premier League title.

HAMILTON, New Zealand, CMC – West Indies suffered a 2-0 clean sweep here yesterday after New Zealand needed just two sessions to wreck the remainder of the Caribbean side's innings and inflict a punishing 240-run defeat in the second Test at Seddon Park.

Two-time defending champions Sparta Boss secured a dream final with arch-rival Gold is Money in the Guinness 'Greatest of the Streets' Georgetown zone, edging Leopold Street 1-0 on penalty kicks yesterday in their rescheduled semi-final fixture.

Camptown Football Club was yesterday presented with their prize monies and the championship trophy for winning the inaugural Turbo Energy Drink Knockout Football Championship at a simple presentation ceremony held at the Guyana Beverage Incorporated Headquarters, Diamond.
Ravens edged Half Mile Bulls, while Kobras bit Pacesetters, when the Guyana Amateur Basketball Federation (GABF) 'Road to Mecca' Club Championship continued on Sunday.