WICB/GoG meet today
- Agenda not decided upon – Dr Frank Anthony
By Staff Reporters
Top officials of the West Indies Cricket Board (WICB) who are currently in Guyana are expected to meet with high ranking government officials today at an unknown location to try and arrive at an agreement over the Cricket Administration Bill (CAB) recently passed in the National Assembly.
According to information from usually reliable sources close to Stabroek Sports, it is understood that the WICB delegation, which includes Vice-President Emmanuel Nanthan and Queen's Counsel Walter Scott, who will act as a Special Counsel appointed by the WICB, will meet with members of the government sometime today to hopefully end the impasse between the government and the Guyana Cricket Board (GCB) and by extension, the WICB.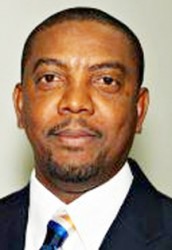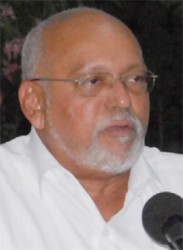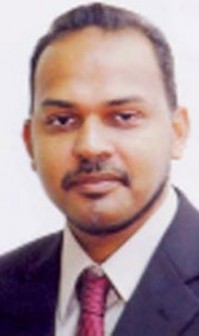 When this newspaper contacted Minister of Culture, Youth and Sports, Dr Frank Anthony for an invited comment regarding the time and location of the meeting today, Anthony's response, when questioned on the agenda of the talks, was a terse: "We have not decided as yet."
Pressed as to what his government hopes to achieve from the bilateral talks, Anthony's response was… "I aint telling you anything."
However, he did inform this newspaper that after the meeting, a joint statement "might" be issued by the WICB and Government of Guyana. Although the location and time remains unknown, it is believed that the discussions will focus strongly on the passing of the recent Cricket Administration Bill along with Guyana's scheduled staging of the Regional Under-19 tournament which is expected to bowl off next month.
Since the passing of the Bill Guyana has seemingly been ostracized by the WICB who took a decision to relocate the third Test between West Indies and New Zealand from Guyana to Barbados. Also, the WICB via letter dated on May 30, directed to His Excellency President Donald Ramotar from WICB President Dave Cameron, requested that Ramotar hold off signing the Bill into law until the issues are resolved.
Since then, some cricket stakeholders locally have been quite vocal about the issues which have shaken up cricket in Guyana and about the decision by the WICB to pull the plug on the test match being staged in Guyana.
The Bill outlines legal steps to make the GCB a corporate body and it is also aimed at the GCB having greater financial accountability and transparency with timely audited financial reports.