Guyana's Adam Harris yesterday advanced to the second round of the men's 100m event at the Commonwealth Games in Scotland while rifle shooters Lennox Braithwaite and Mahendra Persaud performed creditably in the individual event at the games.
Harris placed second in heat 5 behind Nicholas Ashmeade of Jamaica who won the heat in 10.40s. Harris clocked 10.45s. Harris' teammate Jeremy Bascom failed to advance clocking 10.58s for fifth place in heat six.
Also failing to advance was swimmer Onika George. Competing in the women's 100m freestyle event, George placed fifth in heat one clocking 1:07.2s.
Guyana's rifle shooters again impressed. Competing in the Queen's Prize Individual final on day one Brathwaite placed 11th with 103 and nine V-bulls while Persaud placed 17th with 102 and eight V-bulls.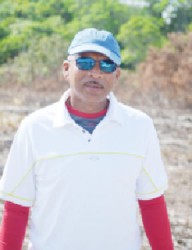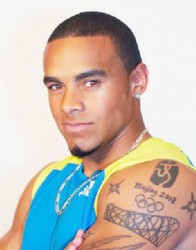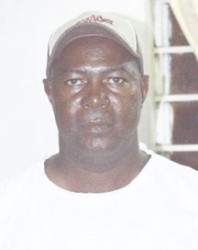 On Saturday the pair had enhanced Guyana's reputation by placing sixth in the Queen's Prize Pairs Final shooting 585 with 47 V-bulls.
In boxing on Saturday, Guyana's Dennis Thomas defeated Jonathan Keama of Papua New Guinea in a men's middleweight encounter while Guyana's Eon Bancroft will be in action today.
Guyana's Alexander Arjoon yesterday defeated Gihan Suwaris of Sri Lanka in the men's plate consolation semi-final winning 8-11, 11-6, 8-11, 11-3, 11-2.
Guyana's Sunil Seth, however lost on Saturday 2-3 to Nick Taylor of Jersey in a men's Classic Plate round of 16 encounter while Issa Kamara of Sierra Leone forfeited his game against Arjoon who then won in straight sets against Mark Tewkesbury of Gibraltar.
In table tennis, the Guyana men's team lost their men's team classification semi-finals 1-3 to Trinidad and Tobago.
Aaron Wilson started the ball rolling for Trinidad with an 11-6, 4-11, 11-6, 11-3 defeat of Paul David who also lost 6-11, 7-11, 8-11 to Dexter St Louis.
In the doubles, Wilson and St Louis lost to Shemar Britton and Franklin 9-11, 10-12, 11-7, 1-11 before Curtis Humphreys defeated Franklin 11-9, 3-11, 11-8, and 11-8 to seal the win.
In cycling yesterday Geron Williams and Scott Savory failed to complete the 20K Scratch race. On Saturday Savory again failed to finish (DNF) in the men's 40k points race in the qualifying heats while Williams finished 17th in his heat.
Today's schedule:
Boxing – Eon Bancroft fights Sri Lanka's Maduranga Pathirage 1:40 pm in a men's welterweight encounter. Dennis Thomas is up at 2:15 PM against Connor Coyle of
Northern Ireland in a men's middleweight encounter.
Swimming – Onika George swims her pet event, the 50m backstroke at 11:19am
Athletics – Winston George and Stephan James compete in the men's 400m at 11:25 AM. Adam Harris runs the men's semi finals of the 100m at 7:42 PM.
Squash: Men's Consolation plate finals are on at noon.
Comments
Colts secured wins over Kobras and Plaisance Guardians in the Open and U-23 Divisions, respectively, when the Georgetown Amateur Basketball Association (GABA) League Championship continued on Sunday, at the Burnham Court, at Carmichael and Middle streets.

LONDON, (Reuters) – The gradual decline of West Indian cricket is hardly a new phenomenon but the latest capitulation of a once-dominant test match power has brought genuine expressions of sadness throughout the sport.

LONDON, CMC – The fallout from West Indies' humbling innings defeat to England in the opening Test weekend has continued with several of the Caribbean players slumping in the latest International Cricket Council rankings.
Upper Demerara Football Association (UDFA) and Essequibo/Pomeroon Football Association secured easy wins when the UDFA GT Beer Inter-Association Championship continued on Sunday, at the Mackenzie Sports Club ground, Linden, UDFA downed East Coast Football Association 3-1.

(Reuters) – England's Stuart Broad wants to play in the home Ashes series against Australia in 2019, the paceman has said after passing Ian Botham to take second place on the country's all-time list of test wicket-takers.