GLASGOW, (Reuters) – As Glasgow basks in the afterglow of hosting a popular 20th edition of the Commonwealth Games, Scotland's largest city can reflect on a job well done even if the sporting action underwhelmed on a global scale.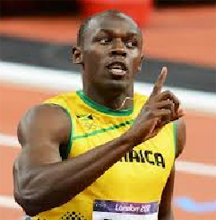 Hailed as the best ever Games by Federation president Prince Tunku Imran, Glasgow charmed the 71 participating nations and territories that competed over the course of 11 days.
With approximately 1.2 million tickets sold, Glasgow ensured that athletes from all over the Commonwealth received full and noisy support wherever they competed – even if there were few show-stopping moments.
After several high-profile withdrawals, notably England's double Olympic champion Mo Farah and Jamaican sprinter Yohan Blake, the hopes of the Games rested on the world's fastest man Usain Bolt.
The towering Jamaican did not disappoint after claiming gold in the men's 4×100 metre relay but the fanfare he created also highlighted the dearth of world-class talent in Glasgow.
With traditionally powerful sporting nations like the United States, China and Russia not eligible to compete, the Games will always lack true world-class status.
But part of the Games' charm is the fabled stories the diverse range of athletes have, be it Kiribati's first female boxer Taoriba Biniati, Brunei's only athlete in Glasgow – cyclist Muhammad I'maadi Abd Aziz – or Norfolk Island badminton player Richard Cribb, who practises on a converted dance floor.
Teenage gymnast Claudia Fragapane will have good reason to always remember these Games – the tiny 16-year-old, who stands just 4ft 5in tall, became the first Englishwoman in 84 years to win four gold medals at a single Commonwealth edition.
It is these stories that give the Games its own unique identity, drawing it out of the shadow of the Olympics.
The blanket television and radio coverage the Games received across Britain reflected the popularity it has among the Home Nations, while in cricket-mad India, with the team currently touring England, all of the leading newspapers sent correspondents to Glasgow.
India finished second in the medals tally when they hosted the Games four years back and although expectations were lower than 2010, the Games have been closely followed with high television ratings.
India's sports minister has also regularly made press statements lauding the medal winners, while the federations have announced cash prizes for the athletes.
Jamaican press were out in force too, ensuring extensive coverage of their big-name track athlete Bolt, while the rest of the team did not disappoint with regular appearances on the podium in the sprint races. Despite breaking the only world record of the Games in the women's 4×100 freestyle, Australian fans left Glasgow a little disappointed after finishing second in the medals table behind arch-rivals England.
They will look to put that right when the Gold Coast stages the next games in 2018.
Around the Web