Ramnaresh Sarwan, the ex-West Indies skipper will lead the President's XI team in their upcoming 20 overs-a-side match against the Master's XI on August 9, as a feature part in the 2014 Guyana Festival held at the Guyana National Stadium, Providence.
The 34-year-old Sarwan, who recently returned from England, will lead a contemporary squad of cricketers as they seek to topple the more classical and vintage attributes of the Master's XI, which will be led by former Guyana and West Indies
batsman Clayton Lambert.
The President's XI will bank on the experience of Sarwan who has played 87 Test and 181 ODI's for the West Indies while veteran West Indies middle-order batsman Shivnarine Chanderpaul, ex-West Indies opener Sewnarine Chattergoon and former Guyana and West Indies pacer Reon King is expected to roll back the years come this weekend.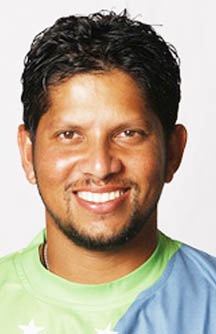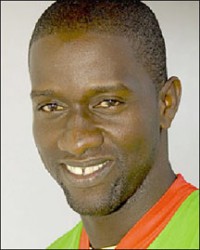 Other notable players such as out-of-favor West Indies left-hander Assad Fudadin, current Chairman of National selectors Rayon Griffith and senior National Coach Esaun Crandon who was also one of the country's prominent all-rounders along with former national player Lennox Cush, who is one of the few bowlers to take a hat trick in T20 cricket, make up team of reputable players who can surely set Providence alight.
Apart from the highly anticipated comebacks expected, a few of the country's current national stars such as wicket-keeper/batsman Anthony Bramble, batsman Chandarpaul Hemraj and all-rounder Zaheer Mohamed will be on show. Former first-class spinner turn National coach Garvin Nedd will take up the duties of coach/manager.
Meanwhile, the masters have managed to acquire the services of Travis Dowlin, Clyde Butts, Colin Stuart, Steve Massiah and other stars of the olden days. The match is set to bowl off at 16:00hrs.
The President's XI team reads- Ramnaresh Sarwan – Captain ,Shivnarine Chanderpaul Azeemul Haniff, Sewnarine Chattergoon, Assad Fudadin, Lennox Cush, Vishal Nagamootoo (Wkpr) Mahendra Nagamootoo, Roderick Lovell, Rayon Griffith, Zaheer Mohamed, Chanderpaul Hemraj, Anthony Bramble, Reon King, Esaun Crandon and Jermaine Neblette
The Master's XI squad- Clayton Lambert (Captain), Travis Dowlin ,Sudesh Dhaniram Rabindranauth Seeram ,Faoud Bacchus ,Steve Messiah, Sew Shivnarine ,Derrick Kallicharran, Sheik Mohamed (Wkp) ,Kevin Darlington, Arjune Nandu Clyde Butts, Keon Joseph, Raun Johnson, Colin Stuart, Hubern Evans and Amir Khan.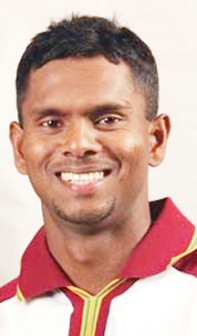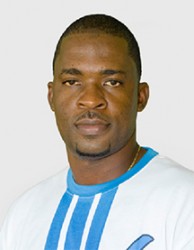 Around the Web