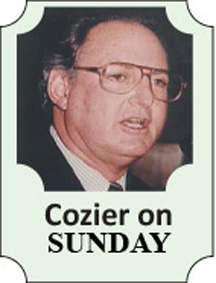 IT was inevitable that it would come to this.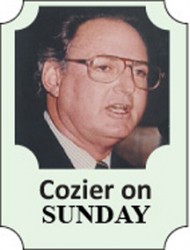 Seemingly taking note of Clive Lloyd's comment that the West Indies appeared "drunk on T20s" during their two massive Test defeats in India last November and of the Indian board's ban on its players from participating in any T20 franchise tournament outside of its Indian Premier League (IPL), the West Indies Cricket Board (WICB) decided in March to follow India's lead.
It directors adopted the proposal from the recent director of cricket, Richard Pybus, for what he termed a 'West Indies Team First' selection policy. It was one of the several issues covered in his commissioned report on the restructuring of domestic and international cricket.
"WICB to prioritise West Indies Cricket, domestic and international," Pybus advised. "Eliminate participation of international players in other countries' T20 competitions to prioritise the skills development necessary for West Indies to achieve their vision goals."
The IPL is the biggest, most popular and wealthiest of such leagues. Through it, Chris Gayle and Keiron Pollard have become as popular as Bollywood screen stars and almost as rich. They and ten other West Indians were contracted by franchises in the 2014 edition, the seventh.
On a lesser scale, Australia's Big Bash, England's T20 Blast, South Africa's Ram Jam and the Bangladesh Premier League also attract international players, West Indians among them.
The recently created, privately financed Caribbean Premier League (CPL) has brought an IPL model to the region, providing local players with experience of a crucial format, exposure to new, international teammates and welcome pay-days.
On the precept that there can always be too much of a good thing, the WICB decided that the CPL should be enough of the format. Lloyd's "drunk on T20s" came to mind
Its 'West Indies First' policy faced its first trial prior to the home Tests against New Zealand in June.
Players in the chosen squad for the series were directed to report for duty at the preliminary training camp not later than June 1. It was the same day as the IPL final in Bangalore; Sunil Narine, the key spinner for both West Indies and the Kolkata Knight Riders, committed to the latter and was consequently disqualified from selection.
There was a strong lobby for Narine to be excused. He was, after all, a potential match winner; he would miss only a few days of the camp and certainly be in time for start of the first Test on June 8. The WICB stuck to its new stipulation.
To those who welcomed the infusion of some discipline into the team, it was a bold decision; to those inclined to a win-at-all-cost position, it was self-defeating. At the end, they could claim that it cost West Indies the series.
The matter will certainly arise again next year when England's three Tests in the Caribbean, from April 13 to May 5, directly coincide with the IPL.
Those pigeon-holed, to their frustration, as strictly limited-overs players such as Pollard, Andre Russell and Dwayne Smith and, now by his own volition, Darren Sammy, are unlikely to be summoned for the Tests. There would be no reason for the WICB to object to their involvement in India, especially as the first-class home season would be over.
Gayle, Narine, Jason Holder and, probably, fit-again Jerome Taylor and Kemar Roach would be the likely ones needed for the Tests. Like Narine this year, they would face the dilemma, IPL or West Indies. A lot could change between now and England's arrival. There are eight Tests and the usual mixed quota of limited-overs matches against Bangladesh in the Caribbean ending in mid September, in India in November-December, then straight to South Africa, a tour precedesby two weeks the World Cup in Australia and New Zealand next February 14 to March 29.
By then, the extended first-class season, spanning six months and, for only the second time, featuring home and away matches between the six territories rather than one, would be over. A draft system (another of Pybus' recommendations) is to be introduced, allowing those not chosen for their local teams to be snapped up by others. It would, according to Pybus, "equalize the regional distribution of players to the betterment of West Indies cricket".
Previously, marginal players in teams with a surfeit in one area – Guyana with their batsmen in the Seventies, Barbados with their fast bowlers in the Eighties, for instance – simply missed out.
Of late, overseas T20 tournaments have limited the appearances of some of the top men. Pollard played in two of Trinidad and Tobago's seven matches last season, Narine none at all. Russell had one for Jamaica, Sammy missed the entire season for the Windward Islands as did Dwayne Smith for Barbados. Persistent injuries, both sustained in the IPL, eliminated Gayle and Dwayne Bravo.
It is a recurring theme that undermines the strength of the affected teams and the cricket as a whole. It is another reason for the WICB to remain steadfast in its policy. It wants its best players involved as they were through the Eighties.
The strength at domestic level during that period – Viv Richards against the Barbados pace attack, Desmond Haynes and Gordon Greenidge taking on Michael Holding, Patrick Patterson and Courtney Walsh for Jamaica, the spin of Ganesh Mahabir and Rangy Nanan for Trinidad and Tobago and Roger Harper and Clyde Butts for Guyana testing techniques – underpinned the golden era of 15 years without a series loss.
The WICB sees central contracts for players worth between US$120,000 and US$60,000 along with match fees for Tests, ODIs and T20 internationals, the new package of increased wages for 75 contracted on a permanent basis to regional teams and income from the CPL as a reasonable arrangement in exchange for a bar on T20 tournaments elsewhere to revitalise West Indies cricket.
It is uncertain whether the players share such a view.
Around the Web