She was for a long time the golden girl of Guyana's athletics. A face that was easily recognizable not only at the Commonwealth Games where she distinguished herself by winning gold and silver medals in the 400m but also at the International Olympic Committee (IOC) showpiece event the Summer Olympic games where she represented Guyana on a number of occasions.
Later she was to become a household name in Guyana and the standard bearer for this country's athletes.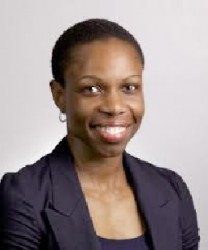 She is none other than Aliann Pompey.
Pompey has a storied career in track and field ever since she burst onto the world stage by winning a gold medal at the 2002 Commonwealth Games in Manchester, England.
Since then her list of achievements has been long and colourful. She added a silver medal to the 2002 gold at the 2010 Commonwealth Games in New Delhi, India, won a bronze medal at the 2003 Pan Am Games, a silver medal at the 2010 Central American and Caribbean Games and holds the South American indoor record over the distance.
Pompey has represented Guyana at six outdoors and four indoors World Championships. In 2010 she made the final of the 400m at the World Championships and narrowly lost out on a medal placing a creditable fifth from a strong field. She also participated at four Summer Olympic Games, 2000, 2004, 2008 and 2012 before she retired from the sport. Thankfully, she still continues to be of service to the land of her birth and was the manager of the Guyana team to the just concluded Commonwealth Games in Scotland.
Although the team failed to win a medal Pompey was enthusiastic about the performances of some of the younger members of the team and somewhat in awe of the performance of World ranked squash star Nicolette Fernandes.
Asked about the team's performance at the games, Pompey said:"I think the team showed a lot of promise. We have a number of very, very young athletes who showed tremendous fighting power. Chelsea Edghill, Shamar Briton and Onika George displayed true grit," she recalled.
"Table tennis coach Hewley Griffith talked about the look in Chelsea's eyes just before her last doubles match. He said he saw his words sinking in, and he saw the determination in her eyes.  He saw the words transform into an exceptional game that he'll always remember," said Pompey.
Sixteen-year-old swimmer Onika George was also singled out by Pompey. George attracted a lot of media attention by being the lone swimmer at the games.
"The BBC did a story on Onika being one of the youngest swimmers. They pegged her as someone to watch in the near future. I hope she sticks with it and continues to inspire athletes home and across the pond," she declared.
Another 16-year-old and the baby of the team Shamar Britton played with much heart which Pompey said helped galvanise the other members of the team.
"Shamar's energy galvanized the team, and the match against Trinidad, he had the arena cheering for Guyana.  Eon Bancroft and Dennis Thomas also had people cheering for them. It was amazing to watch."
Nicolette still the best
Arguably the best individual performance at the games by a Guyanese came from world number 19 Nicolette Fernandes who forced the reigning world champion, 30-year-old Laura Massaro to pull out all the stops in their round of 16 clash. Massaro eventually won 3-1 and Pompey spoke highly of Fernandes' efforts.
"I can't say enough about Nicolette. She was my room-mate at a number of competitions and I think we are very in tuned with each other's preparation routine.  It was different this time around, instead of feeling pre-competition jitters for myself; I felt it for her and the rest of the team.  Her match against the defending world champion was phenomenal.  She played to the very last point – no exaggeration, her opponent was still sitting down trying to catch her breath 10 minutes after it was over."
Track and field
Unlike 2002, there was to be no gold medal this time around on the track but Pompey, with her experienced eye, saw the obvious potential among some of the performers.
She spoke of the performance of the men's 4×100 relay team of Adam Harris, Stephan James, Jeremy Bascom and Winston George which came close to breaking the national record before the team was disqualified.
"On the track side I think there were flashes of brilliance. Before the final word of the disqualification, the 4x100m relay ran a time of 39.80s. This from four persons who did not run together before – and had the task of trying to get the baton around the track.  Our national record is 39.59s. That's how close they were.  They ran faster than Cayman Islands and St Vincent and a few other teams that have been known to put together good relay teams.  Aside from Jeremy, everyone else made it past the first round of competition. I won't say which one, but one of those guys have way more talent that I ever did, and I am interested to see his career unfold," she added mysteriously.
General observations
"The weather was rather unfortunate for the cyclists. I won't rehash the results verbatim as I've already sent the details as they were happening. As with everything, once it's over, we can look back and say what should have been different. I don't recall a team this big at a competition of this level.  It truly makes a difference to know that there's a group of people who know what it takes to get there, in the stands cheering for you.  I was glad for them to experience that.  When I spoke to them, especially the first timers, I stressed that this is just the beginning.  You may experience losses like you haven't before – because this is one of the biggest stages in the world.  But now you know what it takes, you have a small taste of what can be yours."
Challenges ahead
"For the most part, I've been in the know regarding what challenges our athletes' face, particularly the ones that train in Guyana, and I know what a difference having the right resources can make.  I've spoken at length to Mr. Yassin (K A Juman Yassin president of the GOA) and they (himself and the GOA) seem to be willing to take that extra step to make sure the athletes get what they need.
"On a personal note, it was an interesting trip for me.  I was happy and grateful to be asked to take on such a task, and it took some getting used to.  There is a lot of hard work that goes into making sure a team, especially a team this size, runs smoothly. Having accomplished what I have, one of the roles that came naturally was motivating and encouraging them.  I knew what they felt, and I know what it took to get their minds focused on the right thing.
"Apologies if it seems like I only have good things to say.  I have great things to say about how the Games were run and how well the athletes competed given their training and their experiences. I know there's a ton of work that has to be done on the back end – getting our teams prepared not just to compete well at this level, but to win at this level.  It'll take a lot."
Around the Web