Colts overcame a third quarter shooting spree by Trinity Grid Holdings (TGH) Pacesetters to clinch the Georgetown Amateur Basketball Association (GABA) Trifecta second division title by a 78-66 margin on Friday at the Burnham Court.
Nikkoloi Smith netted 15 points in the win while Dexter Walcott, Delon LaRose and Leonardo Primo supported with 14, 12 and 10 points correspondingly. Trevor Williams led all scorers in the loss as he shot his way to 23 points inclusive of four three pointers.
Assisting with seven points each were Joslyn Crawford, Kirk Moses and Keon Haynes. Racing to a 5-0 lead in the opening minutes with Williams netting the five points, TGH Pacesetters would quickly find themselves behind the eight ball as Colts went on a 14-1 run to take the first period 14-6.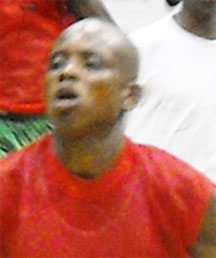 Dexter Walcott was the engineer of the first quarter comeback as he netted six points through layups while Primo also netted four points by constantly attacking the rim.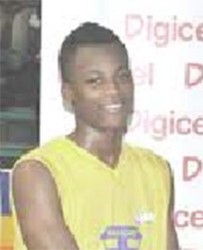 The second period would witness Colts extending their advantage, outhustling Pacesetters 21-8 to go into the half leading 35-14. Smith and LaRose were the primary scoring threats in the period as they netted seven points apiece.
LaRose began the early assault netting a big three pointer followed by two layups. Not to be outdone, Smith would also score a clutch three-pointer to complement his earlier two layups.
The pivotal third quarter would see a momentum change as TGH Pacesetters shot their way to within six points of the deficit, registering a whopping 30 points in the period highlighted by five three pointers, while restricting Colts to 15 points.
Kirk Moses started the shooting gallery as he netted back-to-back three pointers in the quarter. Williams would then pick up the scoring duty, netting eight points in the period inclusive of two three pointers.
Clement Brusche would then cap off the dominant period for TGH Pacesetters, netting four points as eight different Pacesetters scorers found their way on the scoring sheet.
The excursions of the third period would eventually take a toll on the TGH Pacesetters unit as they struggled to maintain their earlier shooting momentum, surrendering the final period 22-28.
Smith led the Colt's unit and their seven scorers in the final period as he constantly attacked the rim to net five points. He was supported by Primo and Walcott with four points apiece to ensure the Pacesetters comeback was nothing more than wishful thinking.
Williams continued his offensive showing in the final stanza as he netted seven points inclusive of another three pointer while Haynes and Ruel Ritch netted five and four points respectively.
With the win, Colts walked away with the championship trophy while TGH Pacesetters had to settle for the second place accolade.
In the opening matchup of the first division knockout section, Pepsi Sonics defeated Melanie Patriots by a 79-60 score line.
Jason Squires led the winners with a game high 22 points. He was assisted by the trio of Earl O'Neal, Trevor Smith and Tigg Clarke who netted 17, 14 and eight points respectively.
Netting 21 points in the loss was Floyd Arthur while Ashton Adams and Kurtley English contributed 15 and 12 points respectively.
Level at 13-13 after the opening period, the Mandela Avenue side would take the lead in the second period as they outscored the East Coast of Demerara unit 25-17 to go into the half leading 38-30.
Sonics would further extend their lead in their third quarter, netting 20 points while restricting Patriots to 15 points to go into the final stanza ahead 58-45. Sitting on a 13 point cushion, Sonics would further outscore their opponents 21-15 to clinch their semi-final berth.
Comments

Guyana Amazon Warriors left a packed house heartbroken after folding to the Jamaican Tallawahs by two runs in a thrilling final over, as they began their home leg of this year's Caribbean Premier league (CPL) with a school boyish display, last evening at the Guyana National Stadium, Providence.

DUBAI, England, CMC – Reigning champions West Indies Under-19s will be part of history, when they kick off their title defence of the ICC Youth World Cup (YWC) against hosts New Zealand Under-19s.

Guyana ended their Group-F campaign in the CONCACAF Boys U15 Championship on a winning note, edging St.

BIRMINGHAM, England, CMC – A day that started brightly ended in typical uncertainty for West Indies, after Alastair Cook and Joe Root plundered hundreds to give England an early hold on the historic first Test on Thursday.
BASSETERRE, St. Kitts, CMC – A strong all-round performance from Javeor Royal propelled Jamaica Under-19s to a four-wicket victory over ICC Americas Under-19s in the Regional One-day youth tournament on Thursday.