Guyana Football Federation (GFF) President Christopher Matthias says that despite the calls for him to step down by various individuals, he will not resign from the institution's top post.
Speaking in an exclusive interview, Matthias said:"I will not resign from the post, my role is to shape, structure and systemize Guyana's football and find my successor. This is this generation's time to run football for their development, generation now for generation next."
He added:"It is called sustainable development not fantasy football. The people who are calling for me to resign are few, infinitesimal in number and when one was to check their track record, it leaves much to be desired and I can't do worse than they have done.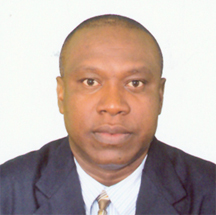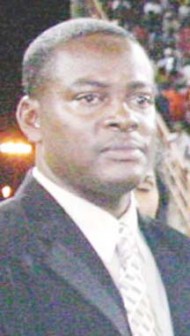 "Who are the people that are fighting, Aubrey Henry, who was Colin Klass's treasurer for a number of years, Franklin Wilson, who was Vice President for years, Aubrey Hutson, who sat on the general council and observed the atrocities for a number of years and did nothing about it, Alfred King, who is the Permanent Secretary for Sports and has developed no sport policy."
Questioned if he ever considered stepping down from the post, the GFF chief said:"The thought crossed my mind once but thousands of right thinking Guyanese all urged me not to entertain that thought.
"Moreover I have done much more for the development and the enrichment of the players than those few would have done. FIFA, CONCACAF, CFU and the whole of Guyana know that those individuals are only after FIFA's money and nothing else.
"Guyana's football was established in 1902 which makes it 112 years old, we are older than FIFA itself. In the last 15 years we received one billion 352 million Guyana dollars with the last being the 314 million in 2012. Our office is basically a house and we are still playing mortgage for it.
"We owe the transportation industry seven million, we owe the airline industry another seven million and we owe the hotel industry in excess of 20 million," he added.
Matthias said: "Moreover the basic ingredient for the development of football which are qualified coaches, educated and/or disciplined players, resources such as balls, boots, training gears etc. and a proper playing surface we have not provided this footballing nation in the 112 years.
"In addition we have not provided a quality stand, as much as a bleacher for spectators who spend hours watching our game," he said.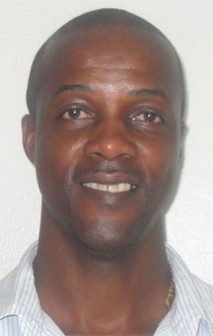 Comments

(Reuters) Three USA Gymnas-tics board members resigned yesterday in the wake of its former team physician sexually abusing female gymnasts, a step the organization said would support its reform efforts.

(Reuters) – The presidents of world soccer and world athletics are set to be snubbed by the International Olympic Commit-tee (IOC) next month when the body is likely to again overlook them for membership, a source told Reuters yesterday.

BRIDGETOWN, Barbados, CMC – The Vivian Richards Cricket Stadium in Antigua will host the final of the Women's Twenty20 World Cup later this year, the International Cricket Council confirmed yesterday.

By Charwayne Walker When Tagenarine Chanderpaul reached three figures against Barbados at the Kensington Oval in the ninth round of the Cricket West Indies Digicel-sponsored Regional four day championships earlier this month, the son of the legendary Shivnarine Chanderpaul had placed himself and his father on an elite fathers and sons list who had the distinct honour of scoring a century at the Regional First Class Level.

By Romario Samaroo Guyana Jaguars Head Coach, Esaun Crandon said Sunday that excellent preparation and planning were the factors mainly responsible for the Guyana Jaguars winning the just-concluded Cricket West Indies (CWI) Digicel Regional four-day competition.