ST JOHN'S, Antigua, CMC – A recommendation of advance notice of strike action is among eight proposals put forward by the task force investigating the controversial abandoned tour of India.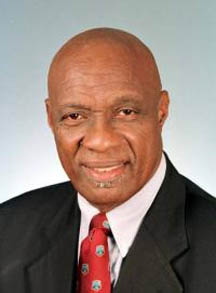 The proposals, contained in a report delivered to the West Indies Cricket Board (WICB) on Saturday, also includes those aimed at improving player relations with the board and team management, and enhancing personal player development.
This stems from the month-long enquiry conducted by prominent attorneys Michael Gordon QC and Sir Richard Cheltenham, along with former WICB president Sir Wes Hall. The results were presented to the WICB at a directors meeting in Port-of-Spain.
Chief among the list of recommendations was that any Collective Bargaining Agreement negotiated between the board and the players union, WIPA, contain a provision to deal with disputes.
"A new CBA should contain a provision such as is contained in legislation relating to Essential Services to the effect that before the withdrawal of labour or any other industrial action be taken that a minimum period of notice be given by WIPA to WICB (say 14 days) of any industrial action contemplated by WIPA or the players as a result of an identified dispute," the task force report said.
Around the Web