Esuan Crandon, the Guyana Jaguars head coach is optimistic that the local side can carry the momentum to the one-day format of the West Indies Cricket Board (WICB) Regional Super 50 tournament which begins next month in Trinidad & Tobago.
Guyana finished the first leg of the four-day tournament on the top of the table with 57 points after outright wins over the Leewards, Windwards and Trinidad & Tobago.
They, however, suffered a humiliating loss to the Barbados Pride in round three after being bowled for for 67 runs in their second innings chasing a mere 69 runs for another outright win.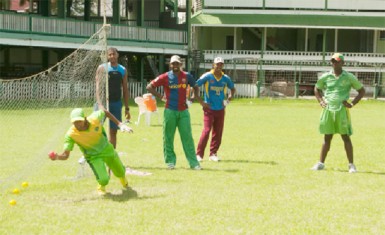 "I thought the team did well, the rest period we had after returning from Trinidad last week was good for us. The guys looked refreshed and fit during the first day of practice session we had," said Crandon who spoke with Stabroek Sports after the national side concluded its first day of drills held at the Bourda Cricket ground yesterday.
Crandon along with Jaguars assistant coach Rayon Griffith and Coach Clive Grimmond, took the players through the usual cricket related drills coupled with lots of physical exercises, but stressed mainly on the fielding, especially catching.
The former national player turned explained that due to the shift in formats the team will need to polish up and improved on their catching, a huge requirement needed in the shorter format of the game.
"It's a real important part of cricket, in that respect we don't need to reject it we are really going to push to get the best out of our fielders because we have a very good young fielding unit which we want to make even better," he said.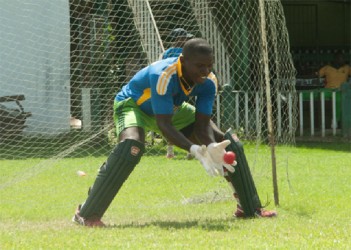 The 32-year-old strongly believes that Guyana will perform in a sterling manner come next month in Trinidad and is banking on the form of his senior players as well as the youngsters who have put their hands up over the past three rounds in the absence of Leon Johnson, Assad Fudadin and Shiv Chanderpaul.
He also pointed out that the week-long camp will conclude on Friday after which the players will take a break for the Christmas Holidays as they prepare for the Super 50 competition, the same tournament they managed to reach the semi-finals last season before bowing out to Barbados.
The Jaguars will undergo another training session today at the same venue starting at 10:00hrs.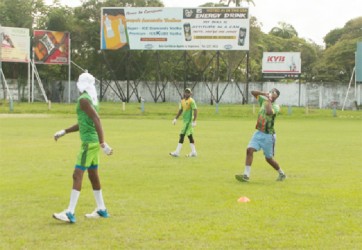 Around the Web