Former national junior table tennis player Orin `Vege' Hickerson proved he still has what it takes to be a top player in this country when he defeated rising star and national men's player Shemar Britton 4-3 to win the senior category of the clash of the champions tournament held yesterday at the Cliff Anderson Sports Hall.
Hickerson, sponsor of the tournament along with former national junior player Jonathan Sankar, found himself two sets down in a pulsating men's final before roaring back to win the last three games and take the title.
Hickerson defeated Britton 7-11, 7-11, 11-9, 9-11, 11-9, 11-5, and 11-2.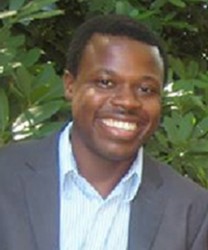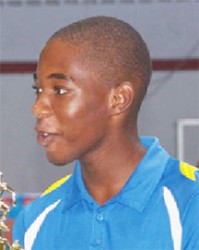 In the semi-final Hickerson defeated Edinho Lewis 4-1 while Britton brushed aside Joel Alleyne 4-0.
In the quarter finals Britton defeated Devon Richmond 3-0, Alleyne defeated Elishaba Johnson 3-1, Lewis stopped Paul Meusa 3-0 and Hickerson edged Chelsea Edghill 3-2.
Britton, though duly won the junior category defeating Chelsea Edghill 4-1 in the final. Britton lost the first game 9-11, but won the remaining games 11-6, 11-4, 11-7, 11-7.
In the semifinals Britton got past Elishaba Johnson 3-1 while Chelsea Edghill defeated her brother Kyle Edghill 3-0.
Around the Web