National swimmers Amy Grant and Soroya Simmons were outstanding when a combined Guyana club team comprising 15 swimmers from three clubs participated at the Amateur Swimming Association of Trinidad and Tobago (ASATT) Club Invitational Swim Meet held December 11 – 14 at the Marlins Swim Pool, St. Anthony's College Grounds, Westmoorings.
Grant bagged a gold medal and Simmons ended with three silver and two bronze medals as the combined club team returned home Monday with some nine medals.
According to a release, Grant swam a personal best time in the 1500m LC freestyle where she captured the gold medal breaking her own national record of 27:58:00s and setting a new Long Course time of 24:44:69s in the process. She also shattered the Guyana Long Course 50m butterfly record which was held by Onika George with a time of 37:31s stamping her name in the record books again with a time of 34:52s.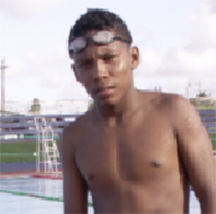 However the most outstanding swimmer was Soroya Simmons who bagged five of the nine medals won by the combined club side.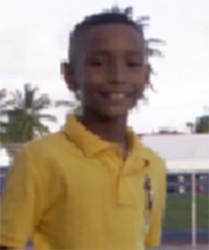 Competing in the girls' 15 years and over category, Simmons gained silver medals in the 800m freestyle event (10:51:28; entry time 11:41:30) 100m backstroke event (1:15:19s; entry time 1:13:71) and 200m freestyle (2:24:42; entry time 2:23:61).
She rounded out a fine day at the pool by bagging bronze medals in the 1500m freestyle (20:49:97; entry time 21:10:00) and 200m freestyle (2:24:42; entry time 2:23:61) events.
The other medals were won by Antonio Hussein, bronze and the relay quartet of Raekwon Noel, Ethan Gonsalves, Elliott Gonsalves and Vladimir Woodroffe.
Hussein bagged bronze in the boys 11-12 years 50 metres freestyle event clocking 28:15s while in the boys eight years and under 4x50m freestyle relay race the quartet of Noel, Ethan and Elliott Gonsalves and Woodroffe won a silver medal with a time of 3:04:69s. They gained another silver medal in the boys 8 years and under 4 x 50m medley relay race clocking 3:34:30s.
According to reports, the annual Long Course 50m Inter-Club championships, marked the beginning of the Trinidad long course season.
The competition was sanctioned by the International Swimming Association (FINA) which means that results attained at the meet can be used as FINA qualifying times for international championships next year, a release from the clubs stated.
Additionally, the results will earn participants FINA ranking points which allows swimmers to attain a world ranking.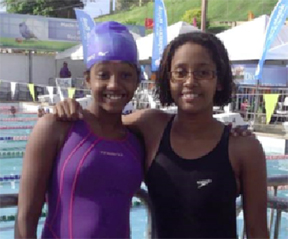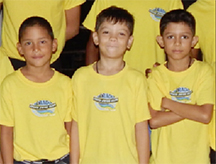 The Guyana team was drawn from the Dorado Speed Swim Club, Orca Swim Club and the Silver Shark Swim Club.
A total of 34 clubs from Jamaica, Barbados, Florida (USA), St. Lucia, Grenada, St Vincent and the Grenadines, Guyana, and host Trinidad and Tobago participated.
According to the release, the participating swimmers were well supported by a Guyanese delegation comprising six parents, two coaches and a manager. The coaches were Stephanie Fraser (head coach) and Tatiana Woodroffe (assistant coach) and the manager was Dawn Noel.
The clubs would like to thank the following sponsors for making this trip possible; John Fernandes Ltd, Guyana Oil Company, C & V Shipping,P & P Insurance Brokers, CCS Guyana Ltd, Orlando Rogers, Movement Auto Rentals & Bus Service, Rawle & Dwight Ferguson, Channel 72, Jiffy Lubes, Ramchand Auto Sales, Banks DIH Limited and Eddy Grant.
Around the Web