PORT ELIZABETH, South Africa, CMC- West Indies batsman Shiv Chanderpaul has expressed confidence in his team's ability to bounce back against South Africa in the second Test match at St George's Park in Port Elizabeth starting Friday.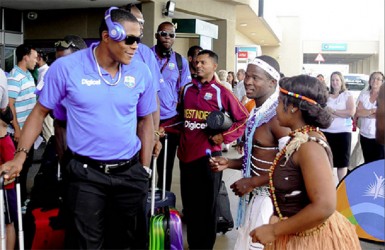 West Indies suffered their heaviest ever defeat in South Africa, when they were humiliated by an innings and 220 runs, 70 minutes before lunch on the penultimate day of the opening Test last Saturday.
The Windies will need a vastly improved batting performance after they failed to capitalise on starts in the first innings and were annihilated in 80 minutes in the second.
Chanderpaul believes the Caribbean side has players who can step up.
"They're the No.1 team in the world, and to be there you have to have the best bowling attack in the world. It's been a learning experience for the youngsters, and I'm sure they'll come out of this stronger," said Chanderpaul.
"The guys we have here are the best in the Caribbean, that's the reason they're here. They've all scored runs in the past, scored a lot of hundreds in regional cricket. They all have talent and are bright stars for the future."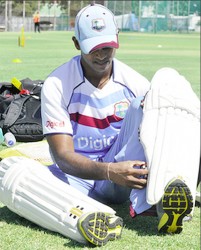 In an effort to boost their scoring the West Indies will be expecting much from Chanderpaul and Marlon Samuels, who was the highest run-scorer on their last tour to South Africa.
Additionally, West Indies have Devon Smith, who was had the third-best aggregate in last season's regional challenge and was leading the charts in this season's before embarking on the tour, Jermaine Blackwood, who was last season's most successful first-class batsman, and Kraigg Brathwaite, who already has a Test double hundred to his name.
"Hopefully this game we …the batting lineup can get it right and put some decent scores on the board," said the experienced left-hander, preparing for a record 160th Test match.
"That's something we talked about, the start we got and hopefully a few guys can carry on".
He has good memories of this historic ground – where he scored a match-winning 104 back in 2007 – when the West Indies captured their only Test match victory on South African soil.
The 40 year old cricketer is hoping  that the opening defeat would have a positive effect on the players and says the  Windies are even more determine to take the fight to the homeside.
"So we just have to put that game behind us and take it as a learning experience. It is not going to be easy but we are going to put up a better fight than we did in centurion," he said.
"It is a learning experience for the younger guys and I am sure coming out of this they would be much more stronger than they came into the tournament".
First ball on Friday is 10:30 am (4:30 am Eastern Caribbean Time/3:30 am Jamaica Time).
Around the Web