The Guyana Boxing Association (GBA) came out a unanimous winner in 2014 after jabbing several obstacles to score victories both inside and outside the ring
Fighting against the lack of sponsorship, a formidable and perennial opponent, the GBA was still able to stage all of its local competitions which were scheduled for the year and collaborated with the GOA to pull off a highly successful four-nation Goodwill International tournament which was a shot in the arm for regional amateur boxing in February.
Inside the Ropes
The GBA hosted their flagship National Open Championships along with the, National Novice and National Intermediate tournaments.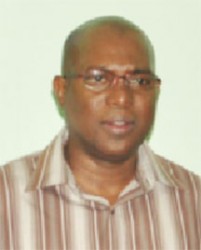 The association also introduced the 'Nuff Cuff' competitions this year which saw the fistic sport being taken to the Interior for the first time. The association also took international boxing to the village of Buxton. That competition also attracted some Caribbean flavor, as St. Lucia sent three pugilists to compete on the card. That was also a first.
As has been the case for the last three years, three under-16 tournaments were also successfully held.
Outside the Ring.
The GBA scored its major victory when Guyana became the focal point for boxing in the CARICOM region when GBA president, Steve Ninvalle rewrote the history books after becoming the first person from the English speaking Caribbean to be elected to the prestigious AIBA Executive Committee.
In addition, Sebert Blake joined Terrence Poole and became the second local to be certified Three-Star coach. In 2014, Mahdia's Gym became the latest affiliate to the GBA. The association also had their fighters tutored on doping.
Besides the Ministry of Sport, The National Sports Commission and the Guyana Olympic Association, Banks DIH Ltd., DDL, Courts, Trustee's Pawn Shop, Fazal Habibulla and Cummings Electrical worked in the GBA's corner to keep the association's winning record intact. (Emmerson Campbell)
Around the Web