(Reuters) – Australia's chirpy opening batsman David Warner has described his team's mental battles with opponents as banter, not sledging, and says he has no plans to curb the exchanges despite things getting lost in translation occasionally.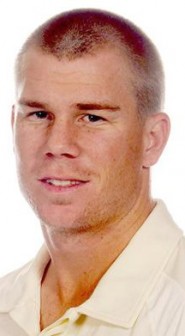 Australia are renowned for their chatter in the middle, which has often put the team in hot water.
Captain Michael Clarke's menacing warning to England bowler James Anderson to "get ready for a broken … arm" during the Ashes series cost him part of his match fee but won him more than a few admirers among the Australian public.
The recent death of Australia batsman Phillip Hughes prompted calls by pundits for cricketers to be more civil to each other out in the field of battle.
And for three days of the series-opening test in Adelaide between Australia and India, it appeared the calls had been heeded.
Then Warner, as so often before, managed to get under his opponents' skin.
Warner was given an almighty send-off when bowled by paceman Varun Aaron on day four but had the last laugh when the wicket was disallowed after a television replay showed the bowler had overstepped the crease on his delivery.
Around the Web