AS West Indies extended Christmas charity to their South African hosts on the opening day of the second Test at Port Elizabeth's St. George's Park yesterday, Michael Holding made an undeniable observation on television commentary.
It was that the all-conquering teams of the 1980s would not have been quite so all-conquering had he and his proliferation of pace partners been repeatedly betrayed by their fielders as are the present, appreciably weaker West Indies.
Almost invariably, when Holding and his accomplices found edges that flew into slips and gully, any combination of Vivian Richards, Clive Lloyd, Alvin Kallicharran, Lawrence Rowe, Roger Harper, Richie Richardson and Gordon Greenidge were there to latch on to them; thetwo Murrays, Deryck and David, and Jeffrey Dujon gloved the thin snicks.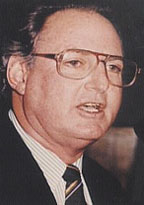 When bodyline deliveries were fended away, Desmond Haynes or Gus Logie was a few feet away at short leg to snaffle the catch.
Their remarkable record of 15 years without a Test series loss would still have stood, Holding noted, for their batting was as powerful as their bowling; it was just that, without their dazzling fielding, victories would have been harder to come by; some might even have been draws.
That was when the West Indies ruled the roost; quarter-century on, they have long since been knocked off their perch. The South Africans are now No.1, they are No.8. The gap is all the wider when three of No.8's bowlers (Shannon Gabriel, Jason Holder and Sheldon Cottrell) share 13 Tests between them with a fourth (Kenroy Peters) on debut and, more especially, when chances offered by the run-hungry South African batsman are repeatedly spurned.
In their first Test defeat at SuperSport Park, they allowed Stiann vanZyl to escape twice before he was in double figures, each time to sharp short-leg catches to Kraigg Brathwaite off Sulieman Benn; he proceeded to mark his Test debut with an unbeaten 101.
Hasim Amla would have been short of his eventual double-hundred had Leon Johnson hung on to a leaping, two-handed effort at mid-wicket off Jerome Taylor or Cottrell and Benn between them not muffed a clear-cut run out.
It got worse at St.George's Park on Friday.
Faf duPlessis was let off at 8 by Marlon Samuels, two-handed to his left in the gully off Taylor, and at 26 by the flying Devon Smith from an edged drive off Sulieman Benn. Benn's previous delivery had left Dean Elgar, then 48, stranded down the pitch; Denesh Ramdin muffed the stumping.
At 73, Elgar got away with a suicidal single when the left-handed Peters throw from mid-wicket missed the bowler's stumps by inches. When Elgar became Peters' first Test wicket in the final session, Amla replaced him. He was 5 and a long way down the pitch, backing up, Holder's throw from a sitting position at mid-on was as close as Peters' – but not close enough.
Nor are these aberrations. In their preceding Test, against Bangladesh in St.Lucia, they contrived to drop six catches in the second innings. None was difficult, a couple embarrassingly simple.
As they still completed victory by 296 runs, it didn't matter against an opponent ranked one place below them. It matters when it's South Africa and not Bangladesh.
There are a host of reasons for the present pathetic standard of West Indies batting and bowling; inferior pitches, unreliable umpiring, weak domestic teams are among them. There can be no excuses for shoddy fielding.
There are countless examples of those lacking the agility, the reflexes and the sheer natural talent of, say, Garry Sobers, Richards or Jonty Rhodes transformed by the simple device of concentrated practice.
Contemporary West Indian cricketers tend not to be overly interested in history and the lessons to be learned from it. It would be instructive for those in South Africa and those in charge of them to borrow a copy of Wisden and read the account of South Africa's 1952-53 tour of South Africa. They might find it particularly relevant.
It is worth quoting.
"Rarely in international cricket has a team so thoroughly routed the prophets as did the young and markedly inexperienced side," it reported.
"Many, acknowledged as sound and dispassionate judges, had suggested the tour should be cancelled rather than allow South Africa's cricket, admittedly at a low ebb, to suffer sequence of seemingly inevitable crushing defeats which could cause long-standing damage," was a sentence that should resonate with them.
As it turned out, South Africa shared that series 2-2 with the other Test drawn. Wisden credited fielding as a principal reason for the performance.
"On arrival in Australia, (captain Jack) Cheetham told friends he might not be leading a strong batting or bowling team but he was resolved they should excel in the field," it stated. "At times in the opening fortnight at Perth, the South Africans devoted three to four hours to fielding alone and, to the end of the tour, they practiced fielding as assiduously as batting and bowling."
"Before many matches had been played, spectators went just as much to see the fielding of these fit young men as to watch them bat and bowl," was an account Holding himself could relate to. It was the same when his West Indies were at the peak of their popularity in Australia.
It was not that they required extra fielding practice to compensate for deficiencies in their potent batting and bowling. It was simply that they recognized fielding as essential as the other elements.
Australia captain Ian Chappell's explanation for the West Indies' close, pulsating victory in the first World Cup final emphasizes the point.
"The main difference between the teams was the fielding. Their fielding was tremendous and Richards was like a panther," he said. Certainly Richards' run out of three of the top four in the Australian order – Alan Turner and Ian and his brother Greg – were as influential in the result as Lloyd's Man of the Match 85-ball 102.
The inequalities between the 2014 West Indies and South Africa are equally divided among batting, bowling and fielding. For future reference, Jack Cheetam's mantra before South Africa's 1952-53 tour of in Australia is pertinent: "I might not be leading a strong batting or bowling side but I am resolved we should excel in the field".
Around the Web