Among the number of significant social forces in the apparatus of daily life one encounters in the more developed world (US, Canada, Europe, etc) is the array of institutions functioning in those societies that serve, ultimately, to convey the opinions or positions of the average citizen to the persons and political parties in positions of rule.  The machinations of these institutions, and their width and depth, are in play virtually daily in those societies; documentaries and motion pictures are made about them; they achieve elaboratecoverage in the media; and sometimes there are even books chronicling these interventions.
It is an exercise that is often, by its very nature, contentious and inflammatory, but it continues to operate.  It is an exercise that is seen by all, pro or con, as necessary; as serving a purpose; as needing to be there; as delivering the citizen position in significant numbers.  When one lives in those societies, the exercise of that function is automatic. It is a vital and accepted part of the fabric of such places.
In comparison, therefore, for someone returning to live in Guyana, it is somewhat bewildering, even disturbing, to gradually begin to realize that that vital institutional presence, so critical to a democratic environment, is largely absent here.  Indeed, one will not initially engage the realization and, in fact, excuse the absence or devise explanations for it. It is only after repeated encounters and repeated evidence take hold that the smoke clears, and the stark reality emerges.
Our institutions are either neutralized or silent or defunct altogether, so that a citizen wishing to protest or question or seek clarification on an issue will find that such a-political platforms, with significant muscle, are not seen in action here.
Worse yet, in the rare occurrence of some political criticism taking place, the body involved is immediately seen as aligned with the opposition if government is being criticised, or vice versa.
An illustration of that came in a meeting, approximately a year ago, when a group of approximately 30 of us, distressed over the physical state of Georgetown, met informally to consider ideas and to discuss approaches to that dilemma.
In the course of the exchanges, a young man from Mahaica, who saw the need for any 'speaking out' to come from an institution, where none existed, blurted out:  "What am I going to tell the people in Mahaica about their garbage problem?  Whom should I tell them to speak to?  Where should I tell them to go?"
As residents of Guyana continue to struggle through the daily aberrations connected with life here, and particularly with the vexing political gridlocks of recent times, more and more of our reasoned voices are being heard, in columns and in letters to the press, stressing the need for the average citizen to express his/her concerns more urgently; the accepted premise here is that the powers that be (government, opposition, big business) will pay attention only when the number of voices is significant.  In that context, recent columns by Henry Jeffrey and Shaun Michael Samaroo on the need for voices to be raised on issues, reminded me of Mr Mahaica's outburst and his "where-should-I-tell-them-to- go" lament.
Then, as now, the answer, generally, is that there is no effective channel for such intimations.  Letters to the editor and appeals by columnists are individual efforts, and well-intentioned as they are, they do not come with the weight of the institutional position.
They are the individual voices, and they don't have the numbers to merit a response.  As the late Eric Williams said of calypso criticism from Chalkdust, "Look, padna.  Let the jackass bray."  While he did not spell it out, Doctor Williams' insinuated point was, "You have to pay attention to a thousand jackasses, but one jackass you can safely ignore."
When I lived in the Cayman Islands, there were two law associations there which avoided political alignment but still spoke out resolutely on national issues.  The two Rotary Clubs there, and the Lions Club, did likewise.  Their members were able to make public their positions on vital national issues, and no recrimination was taken on their right to speak.  The churches in that country (there are 42 congregations in a population of 55,000) did not hesitate, for example, to let the government have their definite "no" on proposals for a casino and for bars to open on Sunday.  Sports associations, similarly, made public their positions on development that affected them. I have been living here for five years.  I don't see those parallels here, and we are worse off for that.
In our usual preoccupation with the past, it is going to be argued that this is an inherited deficiency which came about in the restrictive socialism years, but that explanation beggars the issue. The source of the deficiency is of historical value, but in terms of today it is a deficiency that should be corrected.
Why do we continue in this country to be constrained by impediments in our societal structure on the basis that someone else "gie we duh"?  Why do we continue to lament what the colonialists did to us 60 years after they're gone?  Are we such a mindless pap of a people? On this and other issues, I have frequently heard, "is Burnham lef we suh."  First of all, that is debatable, but more importantly, if it is indeed true that "Burnham lef we suh" what is our excuse for continuing to remain in that state?  Was the late Desmond Hoyte who quickly departed from how "Burnham lef we," the last remaining Guyanese with backbone or vision in this country?
Whether we are in power now or in power next, those institutions are valuable to us for the public sentiment and wishes they convey. Whether we are in power now or in power next, we should be making the revival of those institutions a priority.
Whether we are in power or in power next, we should be able to answer persons like the man from Mahaica by pointing them to where they should go with their issues.  The way it is now all we can do is shrug and walk away.
Comments

Calypso achieved popularity with the arrival of calypso tents in Port-of-Spain, particularly from the first commercial recordings in the 1930s, and from the spread of the tents after World War Two ended in 1945.

In the bewildering variety of things that come over the electronic transom we now have on the internet, there occasionally comes a gem that stops you in your tracks; even more rare is the gem that gives you goose bumps.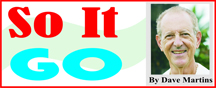 This week, in the aftermath of the Category 5 hurricanes ripping up the Caribbean, some gripping videos and still photos are making the rounds, and a standout in the lot is a BBC documentary on Hurricane Irma titled 'Apocalypse and the Aftermath'.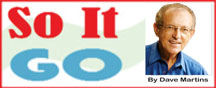 As anyone who has seen me perform knows, I frequently go off in some good-natured commentary on various things cultural, and one of them is the effectiveness of our dialect, so that a reaction from Bernard Fernandes, a diaspora Guyanese, lauding a point about dialect I recently made, leads me to shout, as I have before, for the value of our dialect and to consequently object when it is attacked.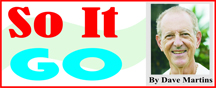 This past week I found myself once again being asked to explain to someone in the diaspora why I chose to remain in Guyana.