Story and photos by Kenesha Fraser
Following emancipation, some white planters made quick money by selling the front lands of their estates to African labourers. On the Essequibo Coast, a thriving village of Africans developed and was named Queenstown in honour of Queen Victoria.
When Sunday Stabroek visited the area, we caught up with John Paul, caretaker of a church in the village. "I don't really know much about this village," he said, "because I didn't live here for long, but the time I was here it was very good."
The village of Queenstown, situated between Little Alliance and La Union is considered to be the largest community on the Essequibo Coast and the one with numerous historic buildings.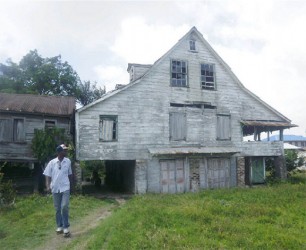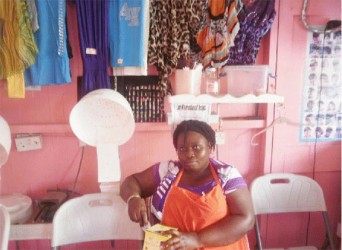 Winston Christiani, said that he was born and grew up in the village. "I have been living here all my life, but because of the work that I did, I moved around the country often. In times gone by, we didn't have any paved streets. The roads were made of burnt earth or clay. Residents were given jobs when they were burning heaps.
"These trenches," he said pointing to one, "were dug by men using shovels, and the mud from the trenches was then delivered to convenient places on the road. The mud was transported in trays on the heads of the men to various locations to build the roads."
When asked where the residents got potable water, he said that most of the trenches had bridges across them rather than dams so the water flowed freely.
"In those times we also had a village council system and the councillors were elected by the people from the village. Those days were the days of colonisation so there was no political interference."
Christiani added that there were special areas near the main trench that were linked to the lake and no animals were allowed to graze or roam the area. The water was then used for domestic purposes such as drinking, bathing, washing and cooking.
"A step led down to water so it was easy to access and the people from the village would all go fill up water with their buckets on donkey carts. I can also remember that there was a well that flowed throughout the day and it was a natural flow."
There was no electricity in the village in the early years and Christiani said, "the rich people used to use gas lamps and in them days, we used to have cocoa tins so the poor people use to make lamps with them."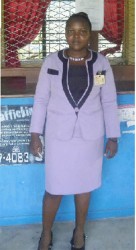 Saturday nights were when everyone from the village did all their shopping. People walked around with ground provisions, vegetables, coconut biscuits (a delicacy in those days) and cassava bread to sell. "The weekends were special," he said.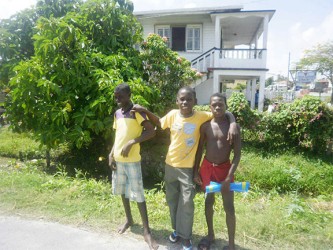 Now, in his spare time, Christiani who lives with his wife, daughter and grandchildren, enjoys rearing poultry and has a flourishing kitchen garden.
According to villagers, the young people who live in the area are gainfully employed as carpenters, masons, teachers, nurses or else are self-employed, and there is little crime in the village.
Tiffany Hubbard, a student of Guyana School of Agriculture, Essequibo Branch told Sunday Stabroek: "I've been living here my whole life and I love it here. I can say that this place is really, really nice. There is no major crime in the area and we all live together as one."
A Postal Clerk for 13 years, Rhonda Alves, who lived in Queenstown all her life happily shared her experiences. "Growing up in this village was really fun and exciting for me. I especially enjoyed going to picnics and bathing in the black water trench. Since I was small, I can remember that some of the buildings that were there are still here today."
The village of Queenstown now boasts a community centre, health centre, post office, village office, playfield, and a primary and nursery schools.
There are also Seventh Day Adventist, Anglican, Catholic, Brethren and Full Gospel churches, as well as a mandir and a mosque.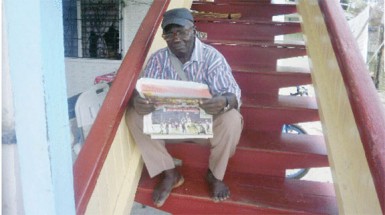 Veronica Stewart, a shopkeeper for four years, said that she most enjoyed playing with her friends during her childhood days growing up in Queenstown. "I really like living here since this is the place of my birth. All of my life I lived here and back in the days it was very nice. We had a big vat that we use to store water in. The vat was there since before I was born so that means that it was older than me."
She said, however, that many people had migrated from the village.
The St Bartholomew's Anglican Church and the church hall in Queenstown are historic buildings that were built in the 19th century and are still standing tall. Before the building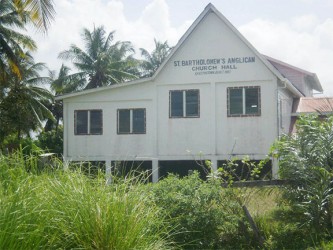 became a place of worship, St Bartholomew's was a coffee logie.
The church hall was once the primary school but was later taken over by the church and was made a church hall.
Residents are fortunate to have potable water, electricity and a telephone service. Most persons dispose of their garbage by burning and there is no major drainage issue.
Secondary school children attend the Anna Regina Secondary School, Cotton Field Secondary School, Abrams Zuil Secondary School or the Johanna Cecilia Secondary School.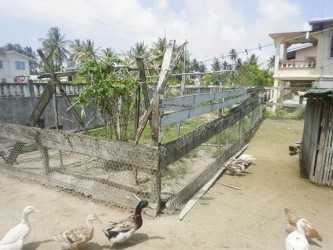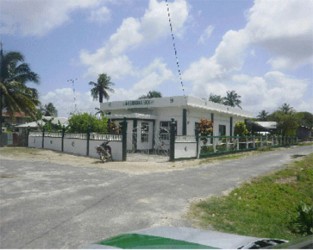 Around the Web