Story and photos
by Desilon Daniels
The villages of Plaisance and Sparendaam, situated between Better Hope and Goedverwagting on the East Coast of Demerara, are so closely intertwined, even the villagers don't distinguish them. With no clear separation between the two settlements, villagers use the names interchangeably and consider themselves belonging to both.
The communities are rich with history, Plaisance being one of the villages bought by former slaves shortly after Emancipation more than 170 years ago. What had started as a small community of less than 100 has thrived and become a buzzing village of considerable size.
The community has grown quite popular with persons from all along the East Coast and even some from Georgetown frequent the Guinness Bar on the Plaisance line-top. The annual Maypole plaiting at the St Paul's Anglican Church also attracts hundreds each year.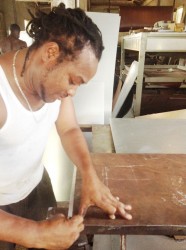 "It's developing right now. Take for example the backdam where there were cane fields; now we have houses back there," said businessman 'Muslim.' The man explained that he had been born and raised in the village and, after many years of going by the nickname 'Muslim,' simply referred to himself as such.
He recalled how, in his youth, times had been much simpler. "We didn't have TV so we spent a lot of time outside. I remember we went to school barefoot but we used to enjoy it," he said. He went on to say, "Sometimes you used to leave home to go to school but never reach. Back then, when you come home from school you used to go play rounders or something. Now, you're not seeing that with the children."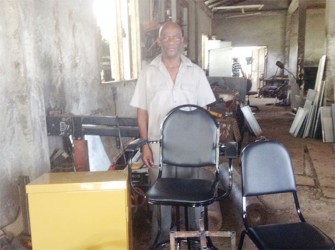 Ivor Bunbury, who had also been born and raised in the community, shared similar experiences. "As a schoolboy I used to play lots of games with my friends," he said. "We didn't have a centre but the places where houses are now used to be clear so that was our playground. Back in those days we had a lot of activities; we used to go into the backdam and thief cane and swim and stuff."
Bunbury had developed a name for himself as a top metal furniture supplier. His entire family, he explained, had a knack for business and had spread out throughout the village with multiple projects. His own project, he proudly said, was his welding business. "When I left school I started doing welding work with a guy named Munroe. I eventually left and started doing work with a Polish guy who taught me how to make metal furniture and sheet metal."
Bunbury also said that his sons Ivor Jr, Delvor, and Isaac were also born and raised in Plaisance. His son, Ivor Jr, worked in the business with him.
Mark Roberts, one of Bunbury's workmen, had been working in the village business for about 20 years after joining in his teenage years. Overall, he said, he loved his job despite its difficulties.
"When I'm finished with a piece, I always sit back and just admire it," Roberts said.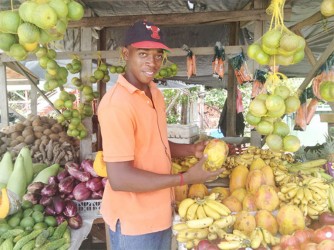 He also grew up in Plaisance-Sparendaam and revealed his deep love for his village. "Plaisance is a close-knit village where people spend a lot of time together," he said. "When I was younger I would spend quite some time with friends playing cricket."
Laughingly, he told of an experience he would never forget. "I remember this one time going for cane and I nearly drowned. I slipped in once and thankfully for me, my friends were there to pull me out…Of course, that didn't stop me from going back!" he said.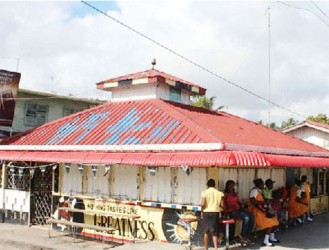 Though most of the villagers of Plaisance were born and raised there, there are some who adopted the village and love it just as much as their own. One such person is Olive Adams who moved to Plaisance in 1957 from Buxton when she married her husband, Colin Adams. "I came from a village as bright as Plaisance," Olive said. "It took me a little while before I got used to Plaisance but people welcomed me." She explained that it helped that her husband's family, originally from the village, was well-known.
The woman said that there were moments, especially when Colin would travel abroad extensively to work, that she would feel lonely. However, she said, the village and their five children helped her cope. All of her children, she added, had attended the Plaisance Primary School in their youth.
She further said that, as a Jehovah's Witness, becoming intertwined in the lives of those around her became much easier. "Daddy and I really settled well here," Olive said with a smile.
Having lived in Plaisance for nearly 60 years, Olive had seen it go through its changes. "The village has developed over the years in a wonderful way," she said. In her own way, Olive took a literal approach to the village's growth by planting fruit trees in her yard. Like Bunbury, Olive is an entrepreneur and visionary.
She explained that, when she had moved to the village, the yard only had one mango tree and a star apple tree. As an orchard of trees developed under their tender care, Olive and Colin decided to make a business out of it. "Over the years, we began growing trees and eventually it led to fruit selling in front of our home," she said.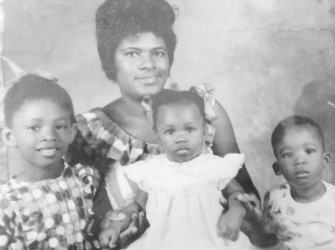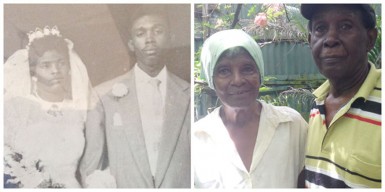 Carlotta Hinds, another original resident of Plaisance, knows a thing or two about selling fruit as well. The woman is a vendor at the Plaisance-Industry Market and had been one for the past 25 years. Ten of those years, she said, were spent selling at the Plaisance market. "Especially on Sundays I see a lot of different people when the place is bustling; it's a great way to meet new people," she said.
Hinds, like so many others, holds fond memories of growing up in Plaisance. "When I was little I was an athlete; I used to run and play circle tennis with my neighbours right here," she said.
Though each person who spoke with Sunday Stabroek expressed love for Plaisance, each person emphasized that things had certainly changed over the years. Crime especially was a prime concern for residents.
"Plaisance was peaceful then and now it get rough," lamented Bunbury; "You could've left your place open but now you can't even try that."
A change in the young people of the village was also mentioned as a major concern. "The youths have changed a lot," said Olive; "The boys have sagging pants and the children's expressions are vulgar and so wide."
However, she said, there still is hope for the villagers. "The people here can do much more to elevate not only themselves but the village. I don't have a problem with Plaisance; people say Plaisance is this and Plaisance is that but Plaisance is what you make it."
Around the Web