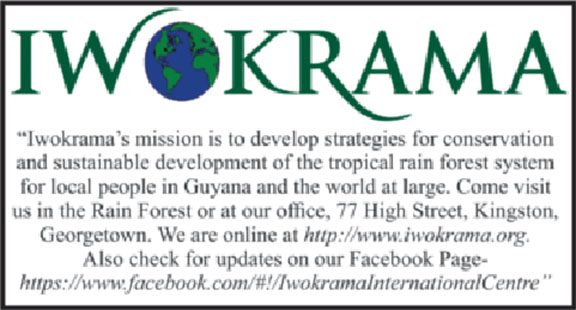 The Giant River Otter or 'water dog' is the most endangered neotropical animal. Growing up to 6 feet long (hence its name), this incredible mammal was hunted for its fur. Today Giant River Otters are protected and it is illegal to trap them for the pet trade or for their pelt and they can be commonly seen in the rivers and lakes in Guyana. Diane McTurk is world renowned for her work rehabilitating Giant River Otters at Karanambu in the North Rupununi.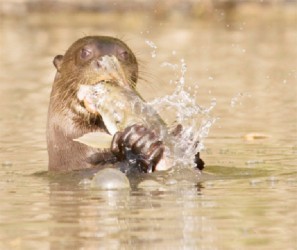 Comments

The Great Horned Owl (Bubo virginianus) is the most widely distributed owl in the Americas; it ranges from Northern Canada to South America.

A juvenile green Iguana perched above a muddy creek. (Photo by Andrew Snyder) Photographer, Andrew Snyder, caught this young Iguana sunning on the bank of the Burro Burro River.

In the afternoon, when fruits are in season, a high pitched,

This bold little flycatcher is the White Headed Marsh Tyrant. As its name suggests,

Look carefully. Do you see the large spider in the photo? It is the Venezuelan Suntiger [Psalmopoeus irminia).