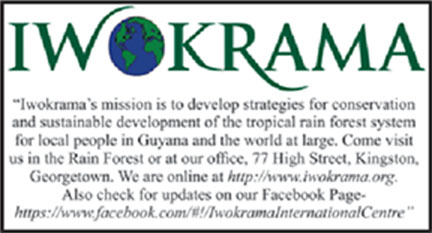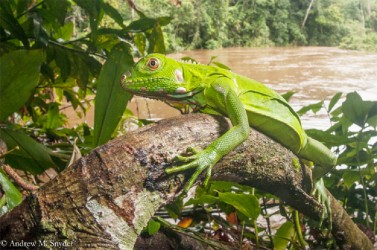 Photographer, Andrew Snyder, caught this young Iguana sunning on the bank of the Burro Burro River. In the Rupununi, Iguanas lay their eggs in the dry season on exposed sandbanks along the rivers and their eggs and meat are food resources for predators such as salipenter (Tegu lizard), hawks, vultures, and humans. As many farmers know, Iguanas are vegetarians; they have a preference for young leaves but are also important seed dispersers.
Comments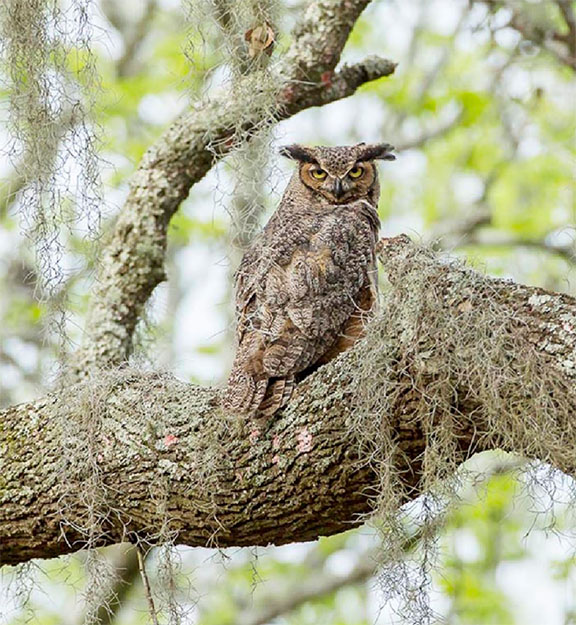 The Great Horned Owl (Bubo virginianus) is the most widely distributed owl in the Americas; it ranges from Northern Canada to South America.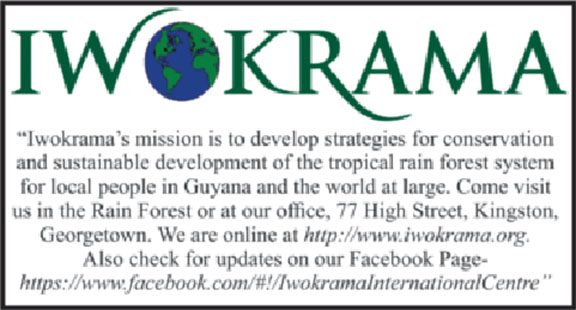 The Giant River Otter or 'water dog' is the most endangered neotropical animal.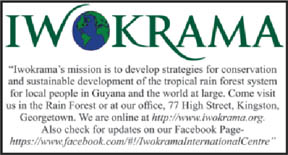 In the afternoon, when fruits are in season, a high pitched,

This bold little flycatcher is the White Headed Marsh Tyrant. As its name suggests,