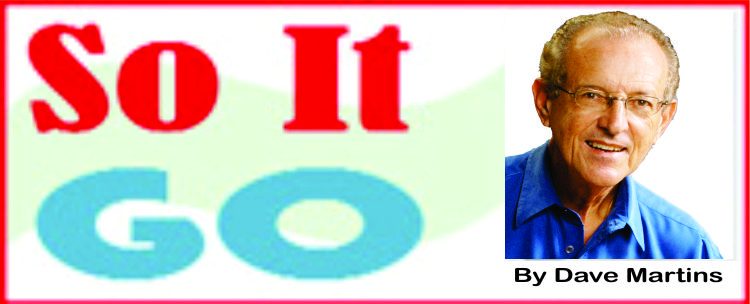 Professional musicians can operate in the large developed cities of the world without ever leaving the familiar comforts of their home town, but when, through recordings, they become known internationally, being "on the road," as musicians term it, becomes a significant part of the way they live.  When Tradewinds started in Toronto in the mid '60s, for example, our world was our downtown We Place nightclub where we played six nights a week year-round. After 'Honeymooning Couple' became a hit across the Caribbean, however, we were suddenly in that "on the road" category, touring the Caribbean, and travelling to North American cities (New York, Montreal, Miami, Winnipeg, Halifax, etc) which held large migrant Caribbean populations.
While we did get to some of those cities by road (Montreal, Ottawa, Kitchener) we went mostly by air, and many of the bookings that came our way were with the various Caribbean associations which had sprung up in the larger North American cities. When we disappeared from We Place for a few nights, with a replacement band on stage, that's where we were – playing for Caribbean people in those distant locations. These associations – some Guyanese, some Trini, some Bajan – existed from Halifax to Vancouver, from Montreal to Miami, and we would play for many of them once a year.  Forty-five years later, we're still doing some of that.  In the next three months, Tradewinds will play in St Maarten, Grenada, New York and Orlando, for such Caribbean association groups.
In the early years, with the songs' popularity, by 1968 we were also touring the Caribbean once or twice every year playing some familiar places (Trinidad, Barbados, Guyana, St Lucia) but also landing in destinations such as Bequia, St Maarten, St Croix, St Kitts, Anguilla that we would not have otherwise have reached. Air travel became part of the band's routine, and after some early disappointing experiences, we were soon operating with some strategies for better air travel based on lessons learned: avoid bookings on Air Canada (the flight crews are often unfriendly); avoid flights passing through San Juan (the airport is a hostile environment); don't book early-morning flights (functions in the Caribbean can run very late); travel with a light jacket (airline cabins on long flights are often freezing); don't drink the coffee (the flight crews will tell you it's good; they're lying); and make sure to pack some pepper sauce in your carry-on bag (it makes the food more palatable).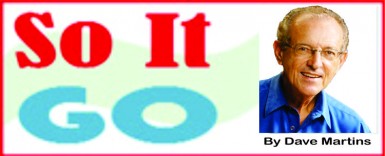 We were often on BWIA.  Somebody upstairs must have liked our music because I cannot recall one instance of the flight delays we heard other people experiencing, none of our bags or equipment (27 pieces) ever went missing, and the flight attendants ('stewardess' in that era) were home folks we could relate to.  When the Trini next to me asked for "a Cokes," the BWEE crew didn't have to ask "how many" as the Air Canada stewardess did on one early flight I was on. (The poor Trini was virtually in hysterics getting her to understand before I translated for the Canadian; she kept repeating, "How many?) BWEE was the sponsor for Tradewinds' second LP, and I later won an award in Toronto for the LP design of our Caribbean Souvenir album which shows a package being shipped by BWEE covered with all the airline's stickers and stamps.   Indeed, my happy experiences on BWEE have continued with its successor, Caribbean Airlines.  The friendly service in the air is still there, and, apart from a few snarky individuals at Piarco, I have been fortunately free of travel problems with them.  In the air, they now offer you pepper sauce, and when you travel business class the airline serves a memorable curried lamb (Guyanese know they mean 'lamb curry'). Mind you, as I told BWEE, they still have some work to do on the coffee.  As the Trini who took a sip of it recently said, "Oh gorm, padna."
On the other hand, one does hear about the sad experiences several BWEE passengers have encountered, so there is work to do in other areas beside coffee; airport environments are stressful enough these days, without the airline adding to them.  While the complaints are justified, however, it's also useful to consider how vital this BWEE history has been for us despite the bumps.  The reality is that if Caribbean Airlines were to close down tomorrow, it would be a catastrophe for the region (the same would be true for a LIAT closure) and particularly for Guyana.  The airline brought approximately 19,000 passengers to Timehri in the month of November, and over 20,000 in December.  Who would fill the gap if that service failed to exist, and at what level and what cost?
Next month, Tradewinds are in the air again playing for the Guyanese American Cultural Association of Central Florida on February 22. Generally, these association bookings are straightforward business, but sometimes a friendship forms as is the case with this Orlando group which is a combination of business people with strong connections to Guyana.  One of the linchpins is the genial Sam Roberts (son of former Guyana Crime Chief Skip Roberts) who has been President of the executive for several years which has included Andy King, Esmond Joseph, Victor Baker and Carol Singh, among others. They work to propel participation in Guyanese cultural activities for Guyanese in Florida, and they have sent thousands of dollars in aid and cash to the homeland. If you want to support them, call Sam on 407  810-6435. They're a solid bunch, Orlando is lovely (no freezing rain), and I'm looking forward to the jaunt.
Travelling up for the sport, the four Tradewinds guys are coming from Cayman on American.  Coming from Guyana on Caribbean Airlines, I know I can safely leave my pepper sauce at home, but, in the Guyanese idiom, I will be walkin' wid mi coffee, and, preferably, not passing through Piarco.