In recent months, observers of Guyana's tourism industry have noted the contributions coming from both government and private sector in a number of energetic moves that translate into very hopeful signs for the industry. These include the expanding international yachting interest in the Essequibo, the start-up of Copa Airlines service to Guyana, the projected upgrading and expansion of our international airport at Timehri, and the growing interest in our adventure tourism and sport fishing potential being reflected in television programmes abroad.
In contemplating these developments, however, commendable as they are, observers of our Guyana tourism prospects are also noting that as the public and private sectors combine to pull the tourism cart uphill there are conditions in the country, beyond the remit of the Tourism Ministry, operating like millstones at the back of the cart.
First on the list is the degraded state of our environment into which we are working to attract visitors.  Undoubtedly, people outside Guyana are impressed by the various videos and articles about the country's stunning landscape with its mountains and rivers and waterfalls, and by our unique nature environment of animals and birds.  That kind of publicity, increasingly seen on the internet, often at little cost to us, will certainly put the country on the radar of visitors as a potential destination; it constitutes a very positive pull.  However, persons using that very internet are also seeing in other online presentations, that Guyana, and Georgetown in particular, is a place of rampant litter and bad sanitation; that our roadways are unsafe; that street crime is common.   Potential visitors from North America or Europe, intrigued by the nature videos, are looking more closely and seeing, even in our daily newspapers, the shocking pictures of garbage-strewn parapets in our towns, incidents of crime and of unsafe infrastructure, and daily examples of malfunctioning facilities. For the international traveller, such a picture is simply abhorrent; that negative push cancels out the positive pull.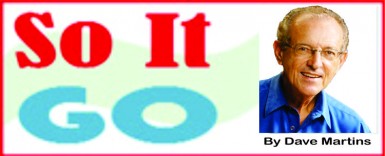 Another millstone is our high level of street crime; it is the most powerful deterrent in the international tourism market. Any tourism specialist anywhere in the world will tell you that in the consideration of a vacation spot the spectre of crime will cause most families to eliminate that place from their choices.  Even with cut-rate vacation packages, the international visitor, particularly with a family, will say "no thanks" to a country where he/she feels unsafe. The parallel harsh reality here is that many of our own people in the diaspora are making the same "no thanks" decision and are opting to stay put in their adopted country or to vacation somewhere other than their homeland. I hear words to that effect every time I perform outside Guyana, as well as in communications when I'm at home, and, tellingly, most of the time it is said not with anger but with sadness or regret.  Worse yet, in recent times, several diaspora Guyanese have told me, with much embarrassment, that they actually advise their American or Canadian friends against vacationing in Guyana. I have heard that lament many times.
I have great sympathy for the people in this country, seeking to increase our visitor numbers, whose efforts are severely impeded by the factors of our filthy landscape and the fears about crime, in particular.  I know without asking that it presents enormous difficulties for them, with no easy answers. When I was living in the Cayman Islands, I cannot count the number of times I encountered visitors there voluntarily saying or writing sentiments along the lines of:  "We value coming to a clean country where you can move about with your family in complete safety."
Successful Caribbean tourism rests on other factors than clean environment and absence of crime so that white-sand beaches, efficient airline service, and good entertainment are other fundamentals in play.  In this regard, Jamaica, with its own crime problems, can still attract visitors with its spectacular beachfronts and its world-famous reggae culture, two ingredients Guyana lacks.  But even in Jamaica, any unusual spike in crime or in volatile political unrest (tyre burnings, violent protests) will immediately trigger cancellations by visitors and send shockwaves in the country's tourism industry – the safety concern trumps everything else.  And while we are free to see the Guyana tourism allure as different from that of Jamaica or Barbados or Cayman, with our "nature" product and unique niche markets (bird watching, sport fishing, hiking), we must accept that any market, including those niches, will back off when crime and a sorely degraded environment are added to the picture.
As we contemplate widening the tourism plank in our economy, many travel professionals stress the need for Guyana to have significantly more airlift with more choices and more convenient travel times than is the case now, and more high-quality diversions for our visitors once we get them here, and these important aspects appear to be getting the attention of the people at the helm in the industry. The abiding reality, however, is that if the negative physical and social conditions in our country persist it won't matter how significant our airlift is or how entertaining our diversions, those conditions will abort any substantial tourism flow before it starts.
I have not spent a day in either the offices of our Ministry of Tourism or those of the Tourism Hospitality Association of Guyana (THAG), but I know nonetheless that they are operating at a pellucid disadvantage when they're working to draw visitors to our shores; the impediment being this severely negative picture of Guyana, in video and in print, widely known and abiding; it is the proverbial 'elephant in the room' that overshadows their every move.  It not only stops the visitor from Minnesota or Ontario from spending a vacation here; it also stops the Guyanese from Unity or Leonora or Soesdyke from visiting the homeland. It constitutes an embarrassment that we cannot explain away.  There are very good tourism possibilities here, but first we have to banish that elephant from the room.
Comments

Calypso achieved popularity with the arrival of calypso tents in Port-of-Spain, particularly from the first commercial recordings in the 1930s, and from the spread of the tents after World War Two ended in 1945.

In the bewildering variety of things that come over the electronic transom we now have on the internet, there occasionally comes a gem that stops you in your tracks; even more rare is the gem that gives you goose bumps.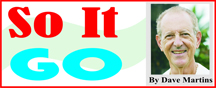 This week, in the aftermath of the Category 5 hurricanes ripping up the Caribbean, some gripping videos and still photos are making the rounds, and a standout in the lot is a BBC documentary on Hurricane Irma titled 'Apocalypse and the Aftermath'.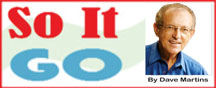 As anyone who has seen me perform knows, I frequently go off in some good-natured commentary on various things cultural, and one of them is the effectiveness of our dialect, so that a reaction from Bernard Fernandes, a diaspora Guyanese, lauding a point about dialect I recently made, leads me to shout, as I have before, for the value of our dialect and to consequently object when it is attacked.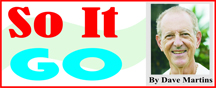 This past week I found myself once again being asked to explain to someone in the diaspora why I chose to remain in Guyana.