Misguided calypso comments
Some things remain the same: political turmoil, taxation, potholed roads, and bad food in restaurants being four examples.  As Mashramani looms, add a fifth – negative comments about calypso.  Among the public in recent weeks, and in two prominent pieces in print, the complaints about the genre continue, and as someone who grew up on that music and wrote dozens of calypsos for Tradewinds, I feel the need to offer some considerations.
The first, and the most germane, is that calypso is no longer the popular music of the day. The why and wherefore of that is another story, but it is part and parcel of popular music. Every decade or two, popular music changes. In North America, balladry gave way to folk, which gave way to rock-and-roll, which gave way somewhat to country, which gave way to funk and r&b, which gave way to hip hop and rap.  In the Eastern Caribbean (Jamaica is another story) calypso reigned for a long time but gave way to soca (some respected musicians in Trinidad refused to play it at first) and that form has now splintered into groovy soca; chutney is also now a significant presence on the entertainment calendar both here and particularly in Trinidad.
The musical mainstream changes, and calypso is no longer it. That is the reality for the genre everywhere. In Guyana, DJ neighbourhood sessions at weddings and parties will play music for literally hours on end without one calypso being heard – not one. Without the demand for it, there is no collection of calypsonians operating throughout the year, producing songs, performing them, testing them, refining them; in other words polishing and perfecting the works. That process isn't happening here; in fact, it's not happening in Trinidad, either. Outside of carnival, for the other 11 months in the year, the only calypsonians performing in Trinidad are the handful of senior singers with an acoustic guitar on the roadside to Maracas performing ditties for tourists – that, in a nutshell, is a telling comment about the music.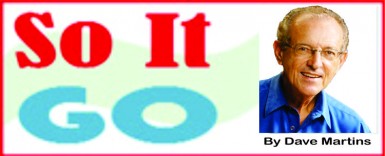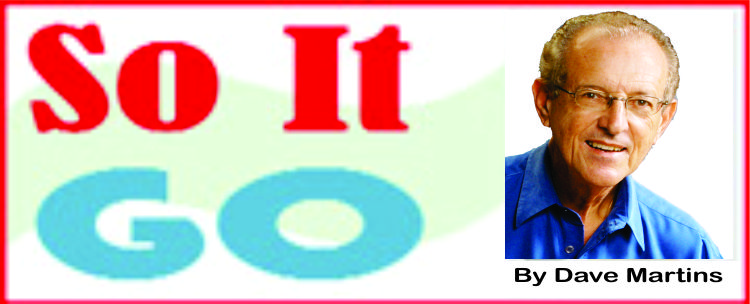 The point about popularity is the most germane simply because it drives all the other considerations. If the music is not in demand, it means virtually no airplay and, more pivotally, no live presentations of it.  Calypsonians in Guyana perform at three or four shows during Mash, and do not appear anywhere for the rest of the year.  They are, in effect, not full-time performers making a living from their particular craft and developing it in the process. When people therefore say to me that the level of calypso is poor, my response is "What else can it be?  How can the standard be high when the calypsonians are not able to practise their craft?" The financial reality for these artistes is that they are calypsonians for only one month; for the rest of the year they are forced to work at other jobs completely divorced from music. If there was public clamour for calypso, the artists would be writing songs, refining material, putting shows together, continually; this is not happening, and without that fertilization process the form will inevitably decline.
Part of the problem seems to be that calypso was inherently a form combining humour and social commentary, along with its treatment of more salacious themes, but modern audiences turn to other outlets for such things, and, in particular, are far more drawn to presentations of the high-energy, dance-driven musics (hip hop, rap, soca, dancehall, chutney) which are on offer now. To put it another way, soca and calypso, although coming from the same root, are now two musics catering for two different markets – one more contemplative and middle-aged, the other more dance-driven and young. The other crucial point is that the entertainment business is largely driven by the latter group, not the former. For calypso, the distinction is critical.  Indeed, it is no exaggeration to say that, if not for the presence of Mashramani, live performance of calypso would probably disappear altogether in Guyana.
While I understand the concern for this calypso decline, the reasons given from some quarters are misguided. One is that calypso is "short on ideas."  In the first place, if the form is not popular, and the practitioners not engaged, how will new ideas be generated? In the second place, the very soca music genre which has replaced calypso is itself widely criticized for being a repetitious music with its narrow "jump and wave", "get on bad", "put up yuh hand" and "bumper" themes. Soca music, in fact, is rife with repetition and regurgitation; to say it is "social commentary" is laughable.  The themes are almost universally to do with dance, and various exhortations to dance, or "wuk up."  The function of the music is not at all to amuse or to engage sensitive thinking; the specific function is to energise "the party" and indeed the presentation of the music inevitably presents that concept with front-line singers directing the exercises and back-up singers fortifying the package.  My intention here is not to denigrate the form – it is clearly what the people want – but rather to point out the different creature that it is.
A commentator has criticised calypsonians using lyrics and ideas of previous writers, charging that "there is nothing creative" about this.  In fact, soca itself has been widely guilty of this practice and, more pertinently, the use of other works is part and parcel of popular music period; we are now in an era where drum tracks, voicings and even specific phrases from early songs are widely and effectively reproduced or "sampled." Nothing is wrong with employing an influence or a direction, once the artist puts his/her own stamp on the rendition; ask the hip-hop titans.
If one is a calypso aficionada, feel free to bemoan the diminished state of the genre, but understand that the conditions for that fall have nothing to do with the calypsonian.  The essential problem is that the genre itself is no longer the popular music of the Caribbean, and other forms – soca, dancehall, chutney – are now reigning. (You can choose to fight against that flood, but make sure you have a sturdy boat and a good life-jacket.)
Understand, too, that the widely popular forms of today will themselves be replaced by something else as the coming younger generations reach for their own particular sound and sensation.  And would we want it any other way?  Who would want to be living in a world where the changing wheel of popular music stopped turning 50 years ago, and all we had to engage us today would be Guy Lombardo or the English music-hall songs?