Song-writers are essentially observers; that's where the process begins; that's where the ideas or interpretations or slants that song-writers present in a song originate. Each good song-writer, in his/her own way, is looking at his/her environment and relaying aspects of that. It follows then that when historians are going back over a period of history, they will often find in the songs of that period valuable indications of the state of affairs back then. Sometimes a casual passing comment by a song-writer will become an important lead for the historian.
Just this week, for instance, a Tradewinds fan, Romesh Singh, sent me a note enquiring about a song in an "old time calypso" medley I recorded some years back. The chorus of one song goes: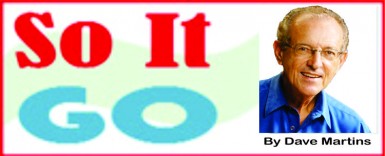 Run yuh run, Adolf Hitler, run yuh run
Doh mine wha' Chamberlain say, cheer boys cheer,
Is a surety when dey clash wid we, we gun conquer Germany.
 Romesh was enquiring as to the original writer of the song, and I had to tell him that I had learned the song from the Tradewinds guitarist, Glen Sorzano, a Trini, and didn't have a clue about the singer. But to look at that verse is to see my point: an historian would come to those words alerted about an incursion by Hitler, in the time of the British PM Chamberlain, and it would tell him of the Empire's support in the Caribbean and its confidence in turning back the invasion. Each of those could be a starting point for more detailed research.
Just this week also, in an online comment, Mr C A Griffith referred to a song, 'The Wreck of the Edmund Fitzgerald,' by the Canadian singer Gordon Lightfoot, telling the story of the sinking of the schooner. Griff points out that the song is indeed a telling of an historical story. You can go back to Lightfoot's song, knowing nothing of the tragedy, and find a host of information about it that can you lead to finding out all the details and even producing a book; the genesis is there.
Of course popular music generally focuses on love and emotion and, these days, dance, but in the Caribbean we have this tradition going back to calypso days when we would write about happenings, about developments, about scandals, and prominent personalities all drawn from real life, so Caribbean music is full of pieces of Caribbean history.
In Sparrow, for instance, we have a range of these songs. Around 1950, in the 'Police Pay Raise,' for example, he deals with Trinidad Chief Inspector Lee being very unpopular with the rank and file because he pushed through a pay raise for the force which resulted in all the "donations" and freebies disappearing. As Sparrow put it:
They used to get a shilling here, get a shilling there
But all of that stop
If they only say they broke, people say they making joke, their pay gone up
The whole force in misery, no more loans and credit you see
They planning to lock up Lee for raising their salary.
 The whole story is spelled out there – the corruption in the force, the economic times, the public attitude to the police raise, and the calypsonian's humour making the Chief Inspector a subject for jail – all in one song. Sparrow has another classic, where he sings as PM Eric Williams and exhibits all of Eric's later arrogance where the PM responds to criticism that one of his ministers, Mr Solomon, should be fired:
 I am going to bring back Solomon
who don't like it complain to the Commission.
Who the hell is you to jump and quarrel
PNM is mine, lock stock and barrel.
So I say that Solomon will be Minister of External Affairs
And if you don't like it, get to hell out o' here.
 That song, in that time, could have been the basis for a very dramatic film. In latter day Barbados, for example, we find the Mighty Gabby bringing the topic of the use of public beaches to the fore when he slams the government's attempt to create private beaches for tourists with, 'Jack can't tell me don't bathe on my beach.' In a lesser known, but equally powerful song, Gabby sings the painful story of a low-income area called Emmerton where people were uprooted from their homes and relocated to make way for a high-priced development. A researcher, locating the people who originally lived in Emmerton, would have the material for a powerful social documentary, triggered by Gabby's work.
In like manner, let me cite a song I wrote some 7 years ago in Cayman following the devastation of Hurricane Ivan there. I spent a lot of time on the song and the Tradewinds guys spent a lot of time polishing it, and it is one of my best songs, but it was intended for a theatre show in Grand Cayman and was never released to the public.
Listening to a CD of the song last week, it struck me what a useful piece of history it is.
Called simply, 'Ivan' the song begins:
 The sky close down and the sea jump up, Ivan.
the wind say "Look I'm coming and I don't play."
Mash up Grenada, bounce Jamaica, Ivan
you crouch in your house believing is Judgement Day.
 In those four lines you know already the power of the storm; you know it came north, crushing Grenada, sideswiping Jamaica, and headed for Cayman. You know people were terrified, praying to whatever God they believed in. A researcher can go from that last sentence to unravel the behaviour of Caymanians that day. Given the shift in our popular music in the Caribbean to more of a party consideration, the kind of songs I'm referring to are less on the scene, but I have long believed that a fairly comprehensive and accurate history of the Caribbean could be gleaned from a folio of those well-known writings. Between the wit and the bounce and the music, so much of the Caribbean lives vividly in those songs. Properly culled, they tell our story beautifully.
Comments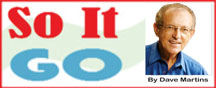 As anyone who has seen me perform knows, I frequently go off in some good-natured commentary on various things cultural, and one of them is the effectiveness of our dialect, so that a reaction from Bernard Fernandes, a diaspora Guyanese, lauding a point about dialect I recently made, leads me to shout, as I have before, for the value of our dialect and to consequently object when it is attacked.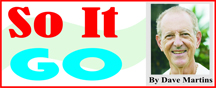 This past week I found myself once again being asked to explain to someone in the diaspora why I chose to remain in Guyana. 

Before I went to live in Grand Cayman in 1980, I felt that I had some idea of what a hurricane would be like – high winds, plenty rain, houses boarded up, stores closed, and, in the case of low-lying islands such as Grand Cayman, a few feet of sea-water coming ashore.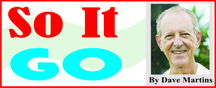 Caribbean media was awash this week with reports of Chris Gayle, playing for the St Lucia Stars in the CPL, as opposed to the Talawahs, the side representing Jamaica in the national tournament, running into some concerted booing from the crowd at Sabina, purportedly because of his disloyalty, or rejection of his roots.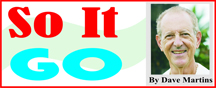 With the current CPL Cricket Tournament in full cry, a very nice lady from the local media called asking me to write something, in a lighter vein, on the event.