If the name John Greene sounds familiar, it's possible you might have seen his work on the social networks. If you haven't then you need to be informed.
You might have seen those bright and vivid ads from Kings Jewellery Word and Glamour, beautiful photos of Guyana splashed across Guyana Tourism pages online, the many photographs broadcast on social media and noticed those in the Diaspora taking an interest. Look carefully and you will see the credit 'John Greene'.
Earlier this month he surprised his fans on Facebook with a picturesque video of the beauty of Guyana, from the capital to the majestic wonder of Kaieteur Falls. Every piece of work he releases surpasses the expectations of his audience. His photograph of the St George's Cathedral at dawn drew thousands of fans to "Like" and "Share" it on social media site Facebook. He has captured the many beauties of Guyana: the people, food, culture, faces, heritage and flora and fauna. For this photographer, this country is already defined as a piece of art that he needs to capture with his lens.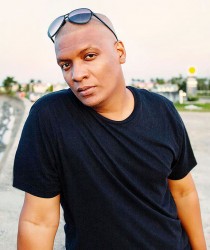 John was a cell phone technician when his interest in photography kicked into high gear after he saw a photo on the internet. That was some three years ago. Though he had no professional training, John jumped into the field, propelled solely by his passion. Today he is a much sought after photographer.
John was born at the Georgetown Public Hospital on February 8, 1981. He grew up in two contiguous south Georgetown wards: Charlestown and Albouystown.
The simple pleasures of his childhood that still make him smile include sitting down to eat milk powder and sugar though his mother had forbidden it; swimming in the trench or in the Atlantic Ocean; playing cricket, tennis or football on the streets or just hanging out with friends in the neighbourhood. He said his family was a "loving bunch of people" and his mother and dearly departed father taught him that with dedication and hard work he could accomplish anything. Taking his love for photography and turning it into a career showed how much John trusted in and believed what his parents said.
He is inspired by the beauty of nature. No surprises there since a substantial amount of his work focuses on Guyana's captivating landscape: the Highlands, the Rupununi, the rivers and plains. John has an eye and an angle that captures his audience and leaves them mesmerized.
"Photography to me is art and I love it. Guyana is one of the most beautiful countries in the world and whether it is the rich culture or landscape it tells a wonderful story which makes me want to capture every scenic location of Guyana," he explained.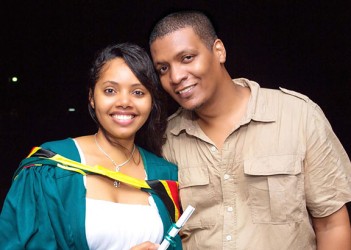 He uses a Canon DSLR but sometimes makes do with cellular phone cameras.
His preference is landscapes, but finds portraits enjoyable in their own unique way. God willing, he sees himself in the near future experimenting in other areas of photography. He expressed to The Scene that he is currently stepping out of his "comfort zone" to work on a project that is not photography. He didn't want to delve any deeper into it so we will all have to wait and see what emerges next under the name John Greene.
"To promote photography on a national stage I would try to emphasise that anyone could be a photographer you just need to use your imagination and try to capture it," he said, adding, "you don't necessarily need a professional camera to begin with because cellular phones of today have impressive cameras."
John has worked with Kings Jewellery World, Gizmos and Gadgets, Glamour Designer Brands, Beharry's, Digicel Guyana and the Demerara Distillers Ltd among other notable businesses. He has also photographed Miss Guyana World 2011/2012 Arti Cameron and Miss Guyana Universe 2012 Ruqayyah Boyer. For now there is no slowing down for John. He believes that the many people he had the pleasure of working worth provided a humbling experience that also made him a better professional.
When he is not working he is spending time with his family and friends; he has been married for the past three years to his wife, Alicia. He enjoys watching Netflix with her, swimming, playing tennis and the guitar.
His plan for the future involves becoming a better photographer and expanding in the field through studies. He strongly believes in the words of Proverbs 3:5-6 from the Bible, "Trust in the Lord with all your heart and lean not on your own understanding; in all your ways submit to Him, and He will direct your path."
Comments

GEMS Theatre Productions presents a new half an hour sitcom "Days Like Dese," a family-oriented comedy that surrounds the Rupauls, a middle-class Guyanese family.

Just three weeks short of the staging of the Miss Guyana Renaissance pageant, twelve ladies are kept busy perfecting dance routines, walk and speeches.

Twenty-year-old Keisha Brazh under the African name 'Serwah Mawusia,' is representing Ghana.

Put to task at the age of just ten to help to create the family's Christmas cake propelled Rabina Shivraj into a world of baking and decoration and today she has learnt the art of hooking her customers, first with her creativity and secondly with the taste of her creations.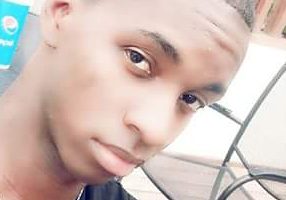 By Joanna Dhanraj With August fast approaching, the contestants of the Mr and Miss Guyana African Roots 2017 pageant are busy perfecting their skills for their big nights.