Not many people know Drew Thoven, born Andrew Christopher King, because for a long time his involvement in music has been behind the scenes.
A composer and producer for the band Collage, he also does a lot of independent work. He produces all of ATayJah's music. Apart from that he has composed music for the Barbadian film, Chrissy, which was written, produced and directed by Marcia Weekes, recently released and on tour, coming to Guyana in due time. He is also currently working on ten albums for ten different artistes, including himself, Ryan Hoppie, Gialliani, ATayJah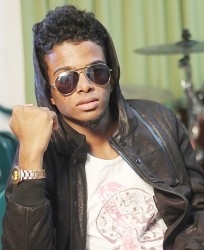 and King Leonidas (Yaphet Jackman). Drew has also produced jingles for several companies.
One of his pieces "Loners Lullaby", released in February, is doubly special because not only did he compose the music but sang and rapped throughout the track. This is the first time he ever vocally involved himself in any track and it was a collaboration with Hip Hop artiste ATayJah and upcoming musician Randy Kirton.
"I want to aid in the development of Guyana's music industry and my dream is to benefit others, make other dreams come through," Drew says. "The function of a producer is to basically bring other people's talents, creativity and dreams to fruition. That is the passion I have for music."
The young musician expressed to The Scene, "When I look at what I have achieved so far I do look back and say 'Yo, I have a calling.' I develop a personal relationship with everyone I deal with so seeing them progress motivates me to do better than what I did the last time. I'm a Christian. I believe that God calls us all to be the best that we can be. All I am doing is being the best that I can be."
Drew was born in the city on August 18, 1994 and grew up here, residing to this day in South Ruimveldt.
He was raised in a Christian household and grew up influenced by the church his entire life. For him, his childhood was a predictable cycle of church, home, school and repeat, and though he described it as sheltered, it is a past life he doesn't regret. He says this lifestyle in his youth moulded his interests in music; after all it was in church that he was first exposed to music.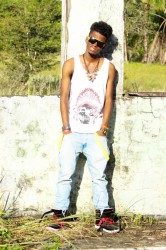 His father, Pastor Timothy King oversaw the Dominion Household Ministries which is now located at Irving Street. It was at this church and under his dad's leadership that his love for music all began.
With not much of a social life, he always had a book open in front of his eyes until music kicked into his life. He says he became more of a listener than a reader. His father had started a musical recording studio, named Dominion Studios which was run by the local producer Darrel Pugsley.
The church also provided a range of instruments that he had constant access to and he was self-taught at his pre-adolescence age to play several instruments including the bass guitar, saxophone and the violin at a very basic level. He was subsequently taught by Orlanda Beckles to play the drums and by Jermaine Jackson to play the keyboard. His lessons with the recorder came from his days at the New Guyana School (Primary).
His love for music grew even stronger when he attended Queen's College where he was exposed to not only more interests, styles and genres but his two friends Jeremy and Christian Sobers who later collaborated their talents into a band called Breaking the Barrier.
The band dissolved soon after completion of his secondary education but later made way for the band Collage which he is now a part of. Besides producing and composing for Collage, he frequently plays drums for the band that has now become a revolutionary musical success.
But it took years to mould this music producer, composer and musician. The personality he always knew was one where he had low self-esteem and lack of confidence in himself but this does not define Drew Thoven today. His artistic expressions are attributes which make him proud and others can respect his endeavours.
In school he was frequently bullied for his shyness and this discouraged him from performing music in public although he had a strong interest in so doing. It was even tougher as he pursued music; and there was and still is a perception in society that those who choose music or the arts as a career in Guyana are doomed to fail. But his love and passion for his work and his new attitude, became a sort of motivational factor, a drive for him to prove naysayers wrong.
It is what he is still doing today as he tries to break that mentality and prove that pure talent and a solid ambition can overcome that state of mind that the environment is not conducive to the arts. Music production and composition is his career.
While at QC, he had a problem balancing his music and academics. Most times he was forced to choose and his parents put academics as the priority. If he had any choice, he said, it would have been music. And many times music did come first; in his second year at QC, he started a band which distracted him a lot from school work.
He has been writing songs, unpublished for as long as he can remember and he first started music production while playing around with existing tracks with Windows Movie Maker. He composed for his high school band before his professional interests took hold shortly after graduation from QC.
When asked what his inspirations are, he said, "Everything I do has a sense of orchestration; that is one of the reasons why my very identity is strongly pulled from the whole era of Beethoven who revolutionised the composition of music." This also inspired his stage name 'Drew Thoven'. "I make my inspiration a competition," he said. "You can only be my inspiration for two weeks, after that you're competition."
He draws on film composer Hans Zimmer; producers Timberland; Pharrell Williams; Ryan Leslie; Noah "40" Shebib; Kanye West; Shondrae Crawford, better known by his stage name Bangladesh; Sonny John Moore (Skrillex) and Rob Graves. A few bands that inspire him are Killswitch Engage, Bullet for my Valentine, Slipknot, Linkin Park, Red and Haste the Day.
His musical preference though is classical music although he works a lot with fusion of the styles. He loves ambient music and in the past has touched rock, metal, hip hop, alternative, jazz and even had an interest in Baha'i music. He loves the classical Indian instruments, finding himself fond of flutes, tassa drums and anything ethnic.
Drew has a vision for the future to develop music in Guyana. He has already been working with a group of people, an "unofficial music group" he is considering to make "official" but asserts that when he gets his current projects done he will set forth to complete his tasks in representing Guyana on the international level.
He knows that it is not practicable at this time in the minute and selective music industry so he prefers to develop locally before stretching his arms out to the world.
Drew believes Guyana is not making a significant amount of progress or pushing hard enough in terms of productions. He doesn't think a lot of attention is paid to the different dimensions of production. "Often times the different stages are overlooked and rushed for the final product. Maybe it is the culture of some artistes of being too comfortable…," he says. He believes in aiming higher. "If we all develop the perfectionist mentality, we would achieve significant quality in the music industry that can be compared to the international level.
"We have intentions of a high standard but for whatever reason we settle for less. That is one of our major downfalls and we need to overcome that. However Guyana is no doubt full of talent, we just need people to harvest that talent, coach it and develop it."
He commends organisations such as Brutal Tracks Records and Kross Kolors Records as some of the music recording studios that are in the forefront in local music production.
There has been a boost in the industry recently with developments such as the Guyana Music Network, the HJMAs (Hits and Jams Mash Awards) and the emergence of more producers, video producers and composers. He mentioned that although famous local photographer John Greene does not do a lot of videos his talent would have a huge impact on the industry if he was to get involved. "HJ Boom FM kicked start a lot of buzz for the music industry here and artistes are making more music and all of this shows how we are progressing. We need to spend time on the production aspect: writing, editing, vocal training, vocal compositions, mixing and mastering, musical composition, videos and so many things that we need to start paying more attention to," he charged.
Comments

GEMS Theatre Productions presents a new half an hour sitcom "Days Like Dese," a family-oriented comedy that surrounds the Rupauls, a middle-class Guyanese family.

Just three weeks short of the staging of the Miss Guyana Renaissance pageant, twelve ladies are kept busy perfecting dance routines, walk and speeches.

Twenty-year-old Keisha Brazh under the African name 'Serwah Mawusia,' is representing Ghana.

Put to task at the age of just ten to help to create the family's Christmas cake propelled Rabina Shivraj into a world of baking and decoration and today she has learnt the art of hooking her customers, first with her creativity and secondly with the taste of her creations.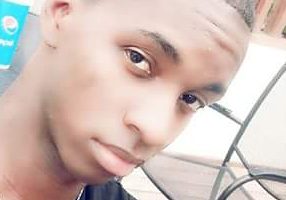 By Joanna Dhanraj With August fast approaching, the contestants of the Mr and Miss Guyana African Roots 2017 pageant are busy perfecting their skills for their big nights.