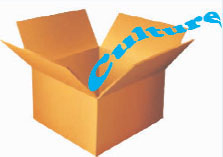 As the Chinese Philosopher Lao-tzu taught "A journey of a thousand miles begins with a single step" and so a year ago, I made the first step in my commitment to explore this country; its cultures and people, places and things in what I deem would be my ultimate adventure, spiritual even as I try to be in touch with Guyana.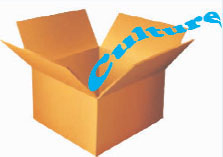 Last year I paid a visit to Guyana's South-West, the Rupununi and it was one of the most magnificent experiences, to be surrounded by towering trees, have my soul rumble with the rapids; excite myself in the canopy walkway and then cap it all off at the Rupununi Rodeo in Lethem.
Of course at the end of it all three is that appreciation of being a part of paradise.
This year I have already topped that – I visited Kaieteur Falls.
Kaieteur Falls has been on my list for years, ever since I unfolded my first $20.  Kaieteur exceeds expectations; you can never be disappointed.
It was Alvin Wilson, Customer Service Representative from Evergreen Adventures, with whom I had had a lengthy discussion on eco-tourism services in Guyana and how responsive the market is, who encouraged me to make the trip. He himself has been there many times before and yet while listening to him there was no hint of boredom or noninterest.
The first time I travelled on a light-craft airplane was in my early teens when visiting family in Port Kaituma so as you can imagine I forgot the thrill. After the tour guide from Evergreen Adventures explained the schedule for the day, we were ready to board. We were given air plugs, (I called them tiny marshmallows) and then the pilot, Michael Hallim welcomed us aboard.
We taxied and then skid across the runway, climbing into the Georgetown skies. The vividness of the city below was beautiful and before you know it we were across the Demerara River and in just a few minutes all signs of civilisation were absent.
It really is something to think about, Guyana really is more than the city and the populated coast that the majority of us call "home". That very small portion is just a room in the bigger house that is Guyana, and it certainly is not the grandest room to behold.
Guyana is wondrous and brilliant. She has miles of greenery from horizon to horizon, an expansive green carpet only to be cut by countless black shimmering waters that joins bold brown rivers, glistering like gold under the warm tropical sun.
It was obvious when crossing the Essequibo, mighty as she stretches across for miles. South America's third largest river dotted with islands; 365? From the air they just look countless. After a while it was just green, green, green with a few disappointing patches of smoke and unnatural monsters of steel and wood that changed the virgin rainforests into pits of ugly brown hindrances. "Economic Development" they call this.
Then it was skipping the clouds and dodging the rain along the way.
I must have dozed off, because I felt a little tap on my shoulder and turned around to see one of the tourists signalling me to look out the window; thank God she didn't see I was dribbling.
I saw mountains in the distance, hills and valleys below and a rapid filled river that was hard to spot. Before long I realised why she didn't want me to sleep away and miss the change in scenery, it was no longer just green but a gorge we were flying over, and not just any gorge but Kaieteur Gorge.
The pilot then turned around to his passengers and pointed. It was my first view; way out in the distance a little white stream just plummeting to the deep cave she dug. The little white stream was a description soon to be challenged, the plane was now right over her and even from the air Kaieteur's reputation was believed –the largest single drop falls, one of the highest and most powerful.
We circled a few times, each time closer than before making our way to the airstrip, the plane bounced and hopped, as if also excited. And I could just imagine the other tourists. I was not speechless yet. I just saw a glimpse and I was thirsty for more. To be continued…
Around the Web