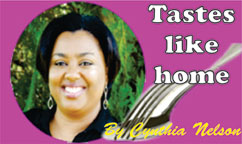 Hi Everyone,  I am always on the hunt for recipes that use familiar ingredients in new ways. Like many of you, I also buy the same ingredients week in and week out but I quickly get tired of making the same dishes each week. Sometimes my intentions are grand when shopping, thinking I am going to make something different, however, with work and everything else that needs to be done, I invariably end up cooking the more familiar meals. Not so this week though, I was determined to make Trippa alla Romana having bookmarked a recipe 2 years ago.
Tripe is the catchall term that refers to the edible offal from the stomachs of various farm animals such as cows, sheep, goats and pigs. The tripe that is most popularly sold throughout the world is cow's tripe. However, sheep, goat, and pig's tripe are used all over the world in various cuisines to make soups, stews and sausages in places like France, Spain, Mexico, Malaysia, China, Belgium, Turkey, Morocco, India, South Africa, South America, the Middle East, the Caribbean and Italy.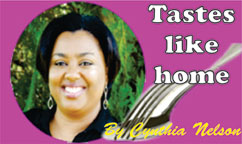 Ever noticed when shopping for cow's tripe that there are different textures? That's because tripe comes from different chambers of the cow's stomach. The common terms we use to refer to each type of tripe are blanket, honeycomb and bible/book. I like them all. Depending on where you shop, you can find fresh tripe (khaki-colour) this tripe is unbleached and has more flavour. Then there is the snowy white tripe that has been bleached; the texture is the same but it has less flavour.
Trippa alla Romana – tripe in the style of Rome – is a stew made of tripe cooked in lots of tomato sauce and topped off with freshly grated hard cheese such as Parmesan or Pecorino. The stew is a two-step process; the tripe needs to be cooked first until tender, then sautéed with onions, celery and carrots to which tomato sauce is added and left to simmer.
While I have had tripe curried with coconut milk, cooked in Cook-up Rice, in soup, steamed and served with a light savoury sauce at Dim sum overseas, I have never had it stewed – until now. The sauce for Trippa alla Romana is so very tasty that the best thing with which to mop up the sauce is bread; a hearty bread, not thin sandwich loaf. I contemplated eating it with rice or boiled ground provisions but I couldn't once I had it with the bread. I really would like you to try this dish.
With a pressure cooker, the tripe will be done cooking and tender in 30 minutes. If you prefer not to use a pressure cooker, then a 1 ½ to 2 hour simmer should do it. Another thing, I would strongly advise that you not use canned tomatoes. Based on research, a lot of people spoke of the acidity of the dish as a result of the tomato sauce and I knew immediately that it was because they used canned tomatoes. I don't know about you, but I find that there is a certain edginess and tartness to canned tomatoes. No matter how much you try to balance it with sugar and salt that acid gets you right at the back of your tongue when eating. Instead of the canned tomatoes I pureed a couple jars of my roasted tomatoes that I made and told you about a couple of weeks ago. There was no acidity, the sauce had a smooth flavour and the onions and carrots gave a hint of sweetness. While the tripe was wonderfully tender, it was the sauce that was the true winner, at least for me. I did not have any hard cheeses. It would have a different flavour profile with the cheese too, give it a try if you have any on hand. Don't forget to use a hard cheese; the cheese must become a part of the body of the sauce when mixed and not melt.
INGREDIENTS
2 pounds cow tripe, washed clean
Water
Salt
3 tablespoons oil
½ cup finely chopped onions
½ cup finely chopped carrots
2 stalk of Guyanese/Chinese celery
Salt and pepper to taste
2 cups pureed tomato sauce (see notes below)
½ cup reserved cooking liquid (from the tripe)
Finely chopped parsley or torn basil leaves
Grated Parmesan or Pecorino cheese
DIRECTIONS
Add the tripe to the pot of a pressure cooker, cover the tripe with water and add salt to taste. Bring to a boil, cover the pressure and cook for 30 minutes or until tripe is tender. Time begins from the first whistle.
Drain the tripe but reserve ½ cup of the cooking liquid.
When the tripe is cool enough to handle, cut into 1-inch (length) strips and set aside.
Heat the oil in a deep frying pan until almost smoking.
Add onions, carrots and celery, sprinkle with salt and pepper, toss to mix and reduce heat to low and cook until the ingredients are softened.
Raise heat to high and add tripe, toss to mix and cook together for 3 – 4 minutes.
Pour tomato sauce and reserved cooking liquid into pan, give a good stir to mix and bring to a boil. When the pot comes to a boil, reduce the heat to low and cook for 30 minutes or until the sauce thickens. Taste for seasoning and adjust if necessary.
Remove from heat and sprinkle with parsley or basil and cheese (if using).
Serve with a rustic, artisan-like bread. See notes for other serving suggestions.
NOTES
If you are using canned tomatoes, get either whole or chopped canned tomatoes and puree them in a blender but do not use canned tomato sauce.
The stew can be served with boiled potatoes, cassava, sweet potatoes or breadfruit. It can also be tossed with pasta or eaten with rice.
If you try the recipe, let me know what you think.
Cynthia
Around the Web