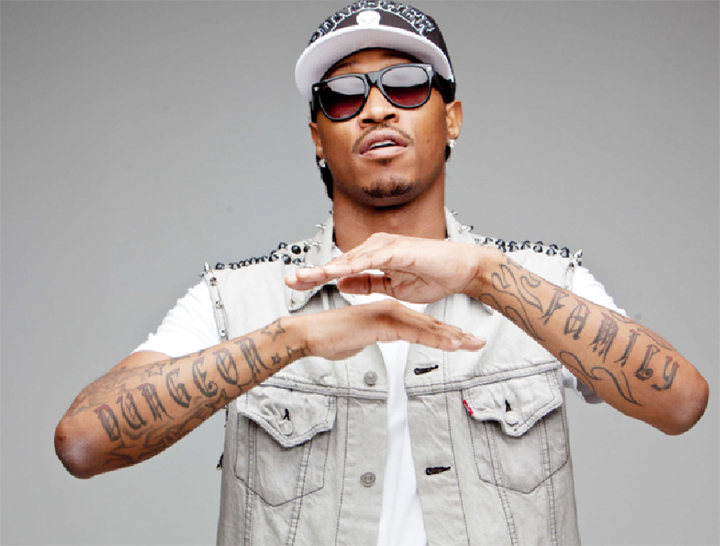 (Billbaord) Future will be doing plenty of rapping during his 45-date tour promoting his sophomore album, 'Honest'. But he plans to spend some time talking to fans, too.
"I want it to be more of an intimate setting," the Atlanta MC, who hit the road yesterday in Milwaukee, told Billboard. "I want to engage the fans, so there's going to be a lot of breakdowns of me explaining where I was at when I was making the music. It's gonna be more like a listening session 'cause I'm able to give people details, song by song, to let them know the space I was in and where I was at recording it and what made me record those songs and what made me want to call this tour Honest. It's my show so I've got more time and I know they're coming to hear me, not for anyone else. They'll be fans of Future, and I feel like they'll get a better understanding about the music that they hear."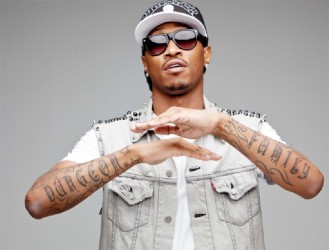 Future – who last week had his fourth child, and first with girlfriend Ciara, a son named Future Zahir Wilburn – also hopes to provide insight about how his sophomore album morphed from the progressive-minded and ambitiously titled 'Future Hendrix' into 'Honest', which debuted at No 1 on the Billboard Top R&B/Hip Hop Albums and Top Rap Albums charts when it was released in April, as well as No 2 on the Billboard 200. "The process was difficult," he says. "Just listening back to certain songs, I felt like there were things I was missing. So when I got off tour I was able to go back into the studio and work on new music, and the music took a turn for the best, I felt. I feel like ('Honest') reaches my core fans, the ones who have been supporting me from day one with my mixtapes and who loved 'Pluto' and all that. I didn't want them to feel like now that I'm showcasing my writing skills and I'm doing a Miley Cyrus album that I'm gonna just do more songs that are different and not give the down-home hip-hop fans that ride with me the more club-breaking records they want."
Among those, of course, is 'Honest's' first single, "Move That Dope," a street track that Future says gave guest Pharrell a bit of pause because it's so different from the poppier focus of "Blurred Lines" and "Happy."
"It was a difficult situation for him," Future recalls. "He was going to the Oscars, and whatever he was in was a different music space, and to get him to do a verse on a song with that subject matter was difficult. He was like, 'Man, I don't know if I should do this, 'cause I don't want, like, a big backlash on me. I love this song, but I don't want a backlash.' I was like, 'Man, no, it's a positive message. The verse is telling people to let everything go. You have a message that's positive throughout your verse. I think people need to hear that, 'cause your voice is such a big voice in hip-hop.' And he was down with it in the end."
Future does feel that 'Future Hendrix' will eventually see the light of day, though he won't hazard a guess as to when.
"It'll happen when day," Future promises. "I'm not sure if I'll drop 'Future Hendrix' next or something else. I have a lot of material, and I'm just trying to figure out the best way to go about releasing all this music. I feel like I am 'Future Hendrix' right now, but when the right time to put that out will be, we'll have to see."
Around the Web