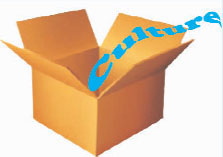 There are some people who will say and absolutely believe that Georgetown is a boring city with nothing to see, nothing to do and nothing to experience but I say experiences can come out of nowhere; it is a journey you make yourself to explore, to live and always try new things.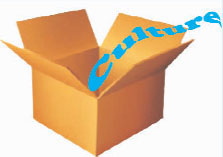 For the next few weeks I want to take a journey around the city, to have new experiences in Georgetown, to explore and to share these experiences. Yes, the city does have things to do, interesting too and it all depends on what you are willing to taste. There is site seeing, recreation and other activities, but above all else Georgetown is known for its local culture and arts. And that is how I started my journey – attending Comedy Night at the Upscale Restaurant and Sports bar.
Now Guyanese need to support their local artists, this I have said time and time again and I am not the only one. Local art is alive and the talent is bright. On the last Thursday of every month, Upscale Comedy showcases the talents of local comedians and anyone who wants to debut their talent in comedy.
However, getting to Upscale is no walk in the park. It is in the commercial centre at the western end of Regent Street, in an environment surrounded by thugs and touts, drinkers, smokers and hustling vendors that eye your every move. When it rains is perhaps the worst of times to visit this neck of the woods. The weeping sewers, garbage floating on the flood waters, rats scurrying about on the few strips of dry land can be daunting.
This is the reality. I wouldn't sugar coat it. But it is as safe as anywhere else in a strange environment if you take necessary precautions. I recommend when visiting Upscale that you bring along a friend, wear casual clothing and nothing flashy. Avoid exposing electronic devices. Oh! And parking is terrible since this block is filled with bus and taxi parks, pavement vending and strange characters.
However, Upscale surprises anyone who visits. The interior has a sense of warmth and invitation. A twinkling bar surrounded by polished wooden tables, a pretty cosy nest with dimmed lights and sometimes soft music. Soft sometimes because there are days when soca and dancehall would blast through the speakers. Yes, at times the music can be too loud and the atmosphere a bit rowdy especially near the pool tables (this reminds anyone that Upscale is also a sports bar and sometimes a restaurant) but there is a quality inside the Upscale that opposes the street outside.
I have always playfully fought with the waitresses but they have a beautiful sense of being Guyanese, pleasant but with a spice in their behaviour. Not bad, not bad at all.
This was not my first time at the restaurant but it was my first time at the Comedy Night. It was an experience to be surrounded by my own talented countrymen as they brought our culture and life, our realties and society to the fore with comedic expressions.
That particular evening was hosted by award winning dramatist Randolph Critchlow, many called him "Tall man." Although I have personally interviewed and spoke to Critchlow several times, I have never seen him like this. But he was just a minute contributor to the light atmosphere of the evening.
The Reactors, a group, presented several skits that had the audience rolling on the floor. Sean Thompson was brilliant as a cross-dressing prostitute with a name I wouldn't dare to spell, then as a foreign Chinese tourist several minutes later. He was, I understand, making his debut as a stand-up comedian and he did it with confidence and passion; the audience loved him.
Although The Reactors have several members, it was just Thompson and Mark Luke-Edwards with Critchlow, a member, making intermittent appearances. Luke-Edwards, in my opinion, was a bit sluggish in the first skit where he was interviewing the prostitute on air. The skit ended up being too long. But Luke-Edwards, as a Rastafarian in another skit was outstanding.
A 'Fine man' who appeared quite tipsy made several appearances but often his lines, in rhythm and rhyme were redundant and turned out a bit annoying by the conclusion. He often made jabs at members of the audience, not uncommon but as I said – annoying by the conclusion.
There was one comedian who the audience clapped and cheered off the stage. Several men blurted out disses and disapprovals as they grew bored. But Guyanese audiences are known to be tough to please.
The definite highlight of the evening was a sort of "rap off", comedic disses and as a Guyanese would say "Jugs" between "Tall man" and "Fine man". Suffice it to say that the laughter and thunderous roar of applause this evoked would have had dogs running and howling in the night.
The final act was "Ugly man". I wouldn't lie to you, he really was not a sight for sore eyes, in fact he would be the cause of sore eyes but he made that his platform, his routine and he executed it well to end a great night of comedy at Upscale Restaurant, Georgetown.
Around the Web