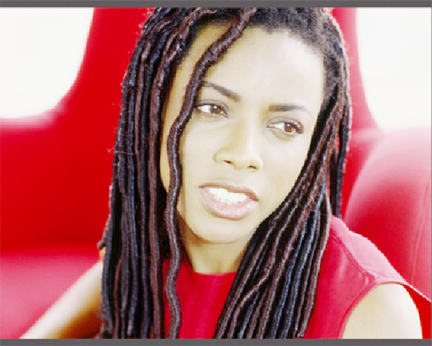 For six days next month, playwright and actress Ingrid Griffith will pull off a gargantuan feat when she plays her one-woman show, Demerara Gold at the Dorothy Strelsin Theatre on West 36th Street, Manhattan, New York.
According to a press release, Ingrid's play, based on her true life story, has 18 characters and she plays them all. It is about the life of a seven-year-old girl, Ingrid, who, along with her sister, is left in Guyana in the care of her two grandmothers while her parents travel to America. One of the grandmothers is a rigid recluse and the other a religious fanatic. When Ingrid finally arrives in America to reunite with her parents, she finds an embittered immigrant father who rails at "this blasted life," and lashes out at his wife and children.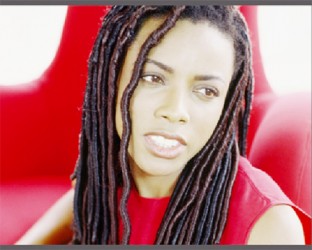 The release notes that Ingrid Griffith is a classically trained actress and she is comfortable with farce and confrontation and with subtle adjustments of voice and bearing. She can transform herself from an arthritic grandmother to a swashbuckling gold prospector, the release says.
Among the characters she plays, apart from herself are: her sister Dawn, her parents, grandmothers, and school friend.
Demerara Gold premieres on July 17 at 6 pm and runs on July 18 at 8 pm, July 19 at 6.15 pm, July 20 at 6.45pm, July 24 at 6.15 pm, and July 31 at 6 pm.
The release said too that audiences have been thrilled with Ingrid's recent performances. These include: a supporting role in Buckingham, a period piece by Tina Andrews about slavery and African bloodlines in British royalty in May, 2013 at the Southampton Cultural Center and excerpts from Demerara Gold at Soho Playhouse as an opening act for Debra Erhardt's popular Jamaica Farewell in June 2013. In addition, the release said, this April, she drew raves for her performance at the John Jay Black Box Theater as Mama Nadi, the lead character in Ruined, a play by Lynn Nottage about brothel women in war-torn Congo.
"But there is nothing like seeing an actress like Griffith tell her own story through the words of a range of characters on a bare stage. Griffith brings her story to its hilarious and dramatic heights and to its heart-pounding conclusion," the release said.
Around the Web