Socialising in Georgetown really depends on your disposal income. Your pocket determines or dictates where you hang out.
Bars and "rum shops" as they are called are numerous. There are 'street hangs' around some bars. Station Street, Kitty is a hub for them, with Seeta's Bar being the most popular.
The clubs are where you get to dress up, pay more for your drinks and dance to loud music.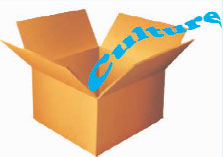 As far as bars and rum shops go, the only one I have ever been to is Seeta's on Station Street, Kitty and mostly because I have to babysit my brother. Plus my best friend lives on that street so occasionally we would go and hang there. Seeta's is popular; its clientele crosses a range of ages and social status. This is mostly because at Seeta's, you can buy from the bar and go and chill practically anywhere surrounding it on Station Street; the fries and the music are not bad either.
The White Castle Fish Shop tends to draw a large crowd on Friday nights. They spill out onto the avenue and surrounding streets. Many people swear by the fish and plantain fries. Often on a Friday there will be beer specials.
There are several other such popular spots – dozens in fact with names like Lambada and Korner Kick. Really.
Now to clubbing. The clubs are fewer than street bars, but clubbing is as popular as socialising on the streets. Clubs give that indoor vibe, loud music and drinks in the enclosed atmosphere presented.
Sheriff Street is the strip when it comes to bars and clubbing and on the street there is Buddy's which has been around for a long time. Parking is not a problem there and the Club has always been improving based on the need for space and a safe atmosphere. The bar is pretty brilliant with local drinks and a range of foreign items; the prices are generally favourable.
Club Monaco is the go to club today. "Follow the light in the sky" is its tagline. Monaco dwarfs its neighbour Liquid Vibes in size and popularity. Inside gives you a real party feeling and security is tight. It is often choked and there's usually a difficulty getting to the bar.
Palm Court on Main Street is party central. It has always been that place you can swing out to for drinks, loud music and a party session. Palm Court is popular with teens and the big spenders and its extension is proof of its development into being one of the best night spots in the city. While the upper flat is pretty exclusive, the ground floor at Palm Court appeals to a wide cross-section. There is a lot of foreign liquor with some foreign prices, but of course again there are local selections if preferred.
Guyana is known for brewing and manufacturing world famous beers, rums and alcoholic beverages, particularly dark brown and zinging with that Demerara molasses we are known for.
I am not a drinker, not even socially because the majority of times I go out I don't drink. My limit for beers is three. My limit for wine is four glasses. My limit for cocktails, four. And my limit for rum – 0. I absolutely hate rum, mix it in whatever and I still don't want it.
Why am I talking about drinks? Because when it comes to just having a drink and conversation, the places you can go to are very limited. Party tun up, right? Wrong!
What happens when you just want someplace to go, relax and drink a few drinks with your friends? Well we'll talk about that next week.
Comments
'Christmas With Us' Vol 2 by Various Artistes, touts itself in its inner pocket as being "a taste of Guyanese Christmas" and that is exactly what it offers, perhaps too much of a taste.
As we rush to Christmas and the close of the year—yes this is the last Saturday in November—the predictable and unpredictable is happening in the world of entertainment.
"Hello… It's me," Adele sings and the world responds with tears, joy, memes, gifs and over a million downloads in the shortest time possible.
Out of the blue last Thursday, which was October 29, the media were informed that the Miss Guyana Universe Pageant contestants were going to be introduced to the media and the public on Sunday evening, November 1, at the Princess Hotel.
Living the dream. Beyond my wildest dreams. I never dreamed… Pinch me, I'm dreaming.