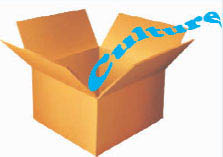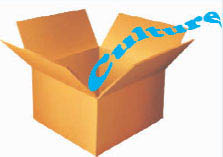 Experiencing a different culture can be both taboo and a thrill. Taboo because the customs and norms can completely cross the boundaries of what you are used to or vice versa. But there is a sense of adventure, a thrill in experiencing the lives of a people more inclined to nature. Something as simple as bathing naked in a creek would usually send this city boy hopping in search for a shower. But I was up for the thrill and the black water of the Mahaica River became the best bathtub.
Experiencing St Cuthbert's Mission was more than an adventure. From the first night, it became a spiritual journey that involved getting in touch with my roots as a Guyanese and of course the roots of my maternal extended family who are of Amerindian ancestry, originating in the North West regions of Barima-Waini and Pomeroon-Supenaam. There was an innate sense of wanting to be a part of their lives for just a few days so I could learn. Of course the sense of adventure was intoxicating.
My first real thrill came on a plate the first night; the giant rodent, labba was the most delicious piece of meat I had ever eaten. The curried labba with roti went down my oesophagus splendidly.
The next day, for breakfast, my next adventure came in a glass – Piwari. Of course as a Guyanese one would hear of this drink and in my case, hearing was as far as it went. Never saw it, smelled it, much less tasted it. All this was about to change. I poured myself a glass from a huge container, watched it, took a sip and the zing sizzled my tongue almost instantly. This needed some ice.
After finding ice, Piwari basically became the only thing I drank that weekend. All I knew then was that it was a wine made of fermented cassava that had an unfamiliar taste that was both delightful and filling. I first described the taste as cane and lime juices mixed together with a mild shot of vodka.
When I returned to Georgetown and told my editor about my love for Piwari she began to explain the preparation process. I stared at her as my face curled into a knot. Refusing to believe her I went online and did a bit of research. According to "The Amerindians in Guyana 1803-1873: A Documentary History" written by Mary Noel Menezes (Published Aug 3, 1979); Glossary, Page 300: "Piwari is drunk at all times by men, women and children. At special feasts a tremendous amount of piwari is consumed. It is made from the cassava bread, which is baked thicker and blacker, broken into bits and placed in a pot with water. Pieces are chewed by the women and replaced in the pot, slightly boiled, then left for a few days until thoroughly fermented."
Pieces of cassava chewed by the women and "replaced" in the pot?! The image of old Amerindian women sitting around chewing cassava and spitting in a pot came to mind. Of course the cassava bits are boiled which would destroy any bacteria but still… the thought. Even though my eyes grew wide with this new knowledge I have acquired a taste for piwari and I will continue to drink it.
With my morning piwari, I had a breakfast of pepper pot (wild meats: bush cow and bush hog) and cassava bread. Lunch was less of an adventure – cook-up rice and barbecued chicken, but the conversation with an Amerindian elder on the bank of the Mahaica River was exhilarating. He talked of the history of the Mission and the Arawak people, the rivalry with the Caribs who were expelled, the influence of the Christian missionary and of course their changing, almost dying culture. Then there was the geographical amazement of the settlement being in two administrative and natural regions. Where we were, it was the Mahaica-Berbice region with sand and clay beneath our feet, across the river was the Demerara-Mahaica region which is muddy and flat. St Cuthbert's is basically a hybrid of the two.
Later in the afternoon we headed out through the track of sand and clay, over the black still river, surrounded by trees to the centre of the village for the Heritage festivities. There were dances and songs, stories and folklore; the cultural festival of the Amerindian people of the St Cuthbert's Settlement. It was mind blowing to be a part of it all.
At night this all changed to the kind of street party typical in Georgetown on Mashramani Day. Alcohol was in abundance, many staggered as they walked and fights were numerous, dancehall music from Jamaica blasted through speakers mixed with many 'Oldies.' It was as if I was suddenly back in Georgetown in Stabroek Square on a Saturday night. It was disappointing.
The next day was considerably short but no less of an adventure. My knowledge of transportation was limited to riding bikes on narrow streets and driving cars. In St Cuthbert's I learned a new way of commuting – canoeing. I am proud to declare that I am now considerably skilled at canoeing despite troubles with the turns; I soon caught on. Canoeing on the Mahaica River began as a terrifying experience; there were no life jackets and I cannot float on water. But I was soon seduced by the thrill of being under the trees and the little ripples of the soft black river swaying below the boat.
It was after this that I began to bathe in the river; once at midnight under the starry sky enveloped by darkness. This too came with an incredible sense of awareness in our place in the universe.
The 'washdown' – a beach-like party on the bank of the Mahaica River – was the last of the celebrations. Nothing cultural about it, more of a weekend on Number 63 beach with the beers, the occasional fights and someone nearly drowning. Regardless it was fun having a splash around the river with new friends, sitting on the sand talking and then canoeing back.
There are many memories, experiences and emotions that swirl around in my head, painting an everlasting picture of the beauty that is St Cuthbert's Mission. (Next week: Exploring St Cuthbert's Mission)
Around the Web