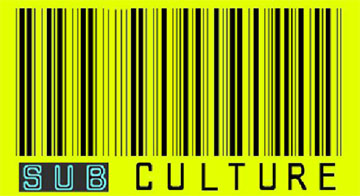 With a title like "Black-ish", ABC's newest family sitcom surrounding a successful black family was bound to garner a lot of buzz.
Before its pilot episode in September, tongues had already been wagging, and understandably so. When TV is looked at in totality, there has only been a handful of successful black sitcoms, such as "The Cosby Show", "Family Matters", "The Fresh Prince of Bel Air" and "My Wife and Kids". More recently, Tyler Perry has been making a name for himself in this area. However, most of these shows are unappealing ("House of Payne") or not exactly for the entire family ("Black Jesus").
Hence, critics and sitcom lovers alike had been hoping for a bit of colour in their TV lineup, if you know what I mean. Like others, I had predicted the show would be packed with a lot of crass, black 'jokes' that bordered on racism and offended a large portion of its audience. In a way, I had expected a bit of "Everybody Hates Chris" meets "Modern Family".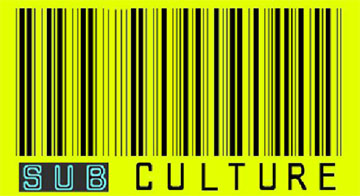 Creator of the show, Kenya Barris, explained the concept behind the title. "I feel like my kids are a little bit of a lesser version of what I remember the ideology of what black was," Barris said in an interview. He went on, "At the same time, all of their friends – who are mostly non-black kids – are a little bit more black than I remember. They're sort of black-ish, all their little friends, and my kids are sort of black-ish…everyone is a little bit of a layering of each other."
Apparently Donald Trump didn't get Kenya's reasoning because even he weighed in on the show's title by tweeting, "How is ABC Television allowed to have a show entitled 'Black-ish'? Can you imagine the furor of a show, 'Whiteish'! Racism at highest level?"
Maybe it was views like these that pushed nearly 12 million persons to tune in for the premiere of the show. Or, maybe it was the fact that the show not only followed the ever popular "Modern Family" and caught a portion of its viewers but was also the only show on ABC with a black family. Many perhaps had hoped that the show would live up to its race-centric hype and had predicted it would be filled with black stereotypes.
Fortunately, this was not the case.
"Black-ish" follows the lives of the Johnson family, an uncharacteristically and 'mythically' rich black family living in suburban Los Angeles. Both parental figures Andre "Dre" Johnson (Anthony Anderson) and his wife Rainbow "Bow" Johnson (Tracee Ellis Ross) have successful, high-paying jobs. Their four children Zoey (Yara Shahidi), Andre Jnr (Marcus Scribner), Diane (Marsai Martin), and Jack (Miles Brown) enjoy the luxury brought on by their parents' success and attend primarily white schools.Dre even has an entire walk-in closet for his shoes and hats – a modern-day American Dream of sorts. However, he noted, "Whatever American had this dream probably wasn't where I'm from."
And this is where the problem lies; Dre's background is much different from that of his kids and he fears that they have lost the essence of "the black identity". It doesn't help that his father, "Pops" (Laurence Fishburne) is a constant presence in the home and reminds Dre, not too gently, that his family had "lost its way".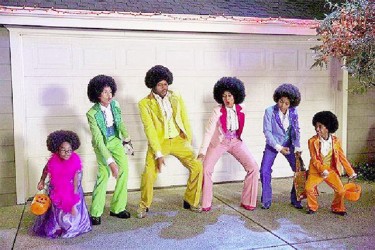 Throughout the season, Dre sets out on fixing this problem and some of his "solutions" are downright hilarious.I've seen all ten episodes of "Black-ish" thus far and though it's not groundbreaking stuff (yet) it is pretty good.For me, the show gets major points for its casting; when it comes to on-screen chemistry, "Black-ish" lacks none.
From the adults to the kids, everyone works well with each other and you can almost believe that they are a real family and Anderson and Ellis-Ross have such great rapport that you almost question whether there is something going on behind the scene. At points there is some mediocre acting, particularly from the younger cast members, but the entire team picks up the slack when one member falls short.
It should definitely be noted that Fishburne was a fabulous choice for the senior patriarch and it's great to see him taking on a more light-hearted role than what he usually does. Must I remind you that this is the same guy who played Morpheus in The Matrix? I think not.
The show also gets major points for taking on a number of issues outside of race ones and juxtaposing the little problems in the Johnson family to bigger societal ones. "Black-ish" is not the first sitcom we've seen with middle to upper class blacks but it is one of the first to fearlessly tackle a number of modern day issues such as the pressures of a working mother, the acceptance of a new culture for your kids and the perception by others of the behaviour of black people.
For example, episode one takes a look at the black man in the work world and how it is supposedly more difficult for him to make headway. Dre is very successful but Pops can't help but note (actually, I'm quite sure he can help it) that if Dre had taken a job at a "black firm", he would've been the president there already.
Dre also has to deal with a racially-insensitive co-worker who asks questions like, "How would a black guy say good morning?" and one of Andre Jnr's obnoxious friends who believes that all African-Americans have grape soda in their fridges.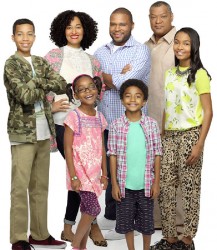 Of course, there are some issues with the show. In my opinion, the pilot wasn't as strong as it should have been. Some parts were deliberately scripted for laughs which, ironically, made me laugh even less. There is a scene in which Dre gives his son an African "coming of age" ceremony that is so played up for humour that I cringed and I could understand if persons turned away from the show after simply seeing the first episode. Fortunately, ten episodes in I can safely say that the show gets better as the season progresses; the jokes, for one, are not as forced and there were some really great episodes that had me literally crying with laughter and rewinding over and over again to catch the full effect of it all.The show may have stumbled in the initial episode but it slowly found its footing with its subtlety and how downplayed the jokes were. Thankfully, there is no annoying laugh track to tell me, "Hey, something funny has happened".
Finally, there are lots of pros with this show but the biggest one is the relatability of it.
The show rests largely on the natural desire of parents to give their kids way more than what they themselves had growing up and no matter your race or your social status or what country you're from, that desire to see the best for your family is universal.
Yes, the show focuses a lot on race, but it focuses even more on love, acceptance and more importantly family.
And there's something 'great-ish' about that.
Do you feel lucky, punk? Then drop me a line at thatpopculturechick@gmail.com
Around the Web