By now Beres Hammond probably has honorary Guyanese citizenship and so his concert, 'More Beres', billed for January 3, 2015 at the Guyana National Stadium, Providence will be a homecoming of sorts.
This time, Beres, as he is fondly called here, will be joined by Romain "Mi Caan Sleep" Virgo, who will be making his debut performance in Guyana.
Fans can prepare to "Rockaway" with the acclaimed king of Lovers' Rock, who will be preceded on stage by Jackie Hanover, Super Ray and Mingles Sound Machine.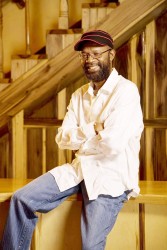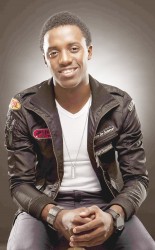 According to a press release from promoters McNeil Enterprise and Hits and Jams, Virgo who hails from the Parish of St Ann in Jamaica, rose to prominence after winning the Digicel Rising Stars competition in 2007.
He recorded his first hit record "Mi Caan Sleep" on the Penthouse label and several followed, including "Wanna Go Home", "Live Mi Life", and "Alton's Medley". In June 2010, VP Records released his debut album, self-titled 'Romain Virgo'.
Beres, who needs no introduction, has a playlist that is well known by his fans who will no doubt be singing along as he croons such hits as "She Loves Me Now", "Can You Play Some More" and "Sweet Lies" among others.
Early Bird tickets went on sale yesterday and cost $16,000 for VIP and $2,500 for regular.
The release noted that over the past two years McNeil Enterprise and Hits and Jams have collaborated to promote some of the best concerts held in Guyana, bringing artistes such as John Legend.
Around the Web