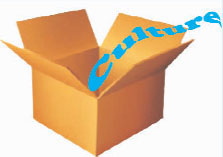 Yes it is. By the time the next publication of The Scene hits newsstands, Christmas Day would have passed and we will all be looking to the coming of the New Year and all that it brings, or all we hope it will bring.
Even if you're the Grinch or you are compelled not to celebrate Christmas for religious or other reasons, there is something about this season that gets you, isn't there? For me it's the music. I don't know if you've noticed, but a lot of the Christmas music, not the songs, the music, seems to have the sound of bells. And then there are the hymns, the carols with all of that beautiful organ music. Can you really remain immune?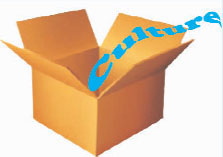 This Christmas season, I have felt the blood in my eyes—occasioned by the unending murder and mayhem surrounding us that attempt to snuff out my spirit but only serve to raise my ire—recede somewhat when I hear Christmas music. It reminds me of that famous quote from William Congreve's play The Mourning Bride (1697): "Music has charms to sooth a savage breast [often misquoted as beast, some feel only a beast can be savage, although I have heard some pretty savage music). To soften rocks, or bend a knotted oak. I've read that things inanimate have moved. And, as with living souls, have been informed. By magic numbers and persuasive sound…"
But yes, back to the topic at hand. There are certain Christmas songs, which might even be called anthems because they speak so well to the season. I'm sure that many of us might differ on what our particular Christmas anthems are. But I'm also sure that some songs will appear on several persons' lists but for various reasons. Below are five of mine. These compositions evoke memories that go back to my childhood in some instances.
"It Came Upon A Midnight Clear" – Lyrics, Edmund Hamilton Sears (1849); Music, Richard Storris Willis (1859). Even today when I hear this carol, it takes me back to when I was six or seven years old sitting drowsily in a church pew next to my grandmother, who was noted for giving quick wake-up pinches to children whose heads nodded during service. The organ striking the first chords of this hymn somehow seemed to open my eyes and I would scramble for the hymnal because even though the choir was superb, I just had to sing along. This never failed to earn me an approving nod or pat.
"Gee Whiz, It's Christmas" – This song was recorded by Carla Thomas in 1963 and today it's still like the ultimate sing-a-long Christmas song. It's so infectious that you can't help but add your voice and then it sticks in your head and you're singing it all day. A tradition in my family when I was a child was an annual Christmas concert. Every child in the house: siblings, cousins, even friends if they were visiting had to perform. "Gee Whiz" was a must on the programme and we did so many different versions of it that if there were a fine for singing wrong lyrics, we would all be very poor today.
"All I Want For Christmas Is You" – Lyrics and music, Mariah Carey, Walter Afanasieff (1994). This song is also very catchy and almost eclipsed "Gee Whiz", but it didn't get as much play because by '94, the concerts had stopped and we were too self-conscious to sing about longing for whoever "you" might have been then. (And, unlike you Mariah, we did want the presents underneath the tree.)
"Happy Holiday" – Lyrics and music, Lord Melody & The Four Lords (1956). This is as local as pepperpot! It was even recorded here in Guyana. How many of you knew that? As a child I certainly didn't, but I could remember my father playing this song very often and singing it too. It was one of his favourites along with "Little Christmas Tree". This song also featured prominently on concert programmes and has long taken pride of place as one of the most popular Christmas songs in Guyana.
"A Very Merry Guyanese Christmas" – Lyrics and Music, Slingshot. Say what you like about Slingshot, he's a patriot through and through and the lyrics of this song confirm that. Wherever you spend Christmas, once you hear this song it brings back all those memories of the down-home, back-in-time Christmas that is uniquely Guyanese and is still celebrated here in some areas. So how many of these five songs touched a chord with you? And what are your Christmas jams?
Around the Web