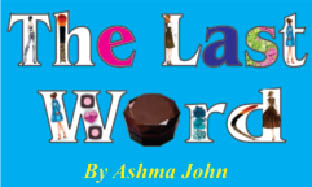 Now that Christmas is over, we can finally start thinking about what to wear for Old Year's Night or what some may call New Year's Eve.
I will always remember growing up as a child and seeing my parents getting dressed up for the Old Year's Night party. Back then, all the glamour was at Pegasus. For me, seeing them go off was absolutely magical and there was something special about this occasion that no other event/occasion managed to surpass. Perhaps it was the sentimental value attached to the night, and the fact that we were entering a new year. People felt the automatic need to get decked out or possibly it was the atmosphere and the social pressures that also accompanied the night; or perhaps a mixture of both. Whatever it was, it must have been lovely to pull out your ball gown once a year and feel like a princess. This is quite possibly the only time in Guyana when, I felt, people really had the urge to be extremely elegant and actually followed a dress code. I wasn't allowed to go to New Year's Eve (NYE) celebrations alone until I was in university for some very strange reason. My parents were/are really strict on some matters and there was always the curfew issue.
However, after I spent NYE in Guyana twice when I met the 'legal party age' in my parent's eye, I watched the glamour of it deteriorate. It is no longer special and people all of a sudden don't hold it out as something that deserves a special party anymore. With the entertainment environment hierarchy changing and evolving, consumers see NYE as just another party and many just dress the same way.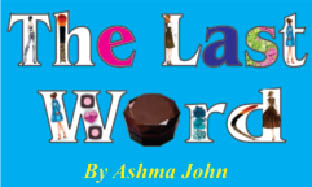 Maybe those parties at Pegasus were too fancy, but now I feel like the glamour of NYE is completely gone. To be quite honest, who wants to wear a gown to Palm Court, a club where people party in slippers at times during the year? It's extremely hard to see these places as elegant venues when they are known for just keeping raves. Don't get me wrong, I am all for change but I just feel that with all this change, we forget how special NYE actually is.
I think the partying culture over the years has evolved; it is has moved towards something that is more casual as opposed to elegant. People don't get decked out to go dancing as much anymore, because they want to be comfortable. This I get, but I also feel now with the change in environment we should adapt. Wherever you choose to dine and be entertained, do not invest a fortune in a gown. You and I both know it's not worth it. The time has passed for that. If you are going to club, kindly get over yourselves and leave that evening gowns at home.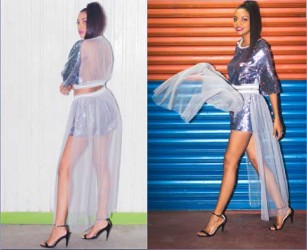 Last year, I remember Gravity having a London-themed party and it was lovely to see them really invest in the set up and seeing persons sticking to the dress code. But watching Gravity parties during the year and then hearing that the theme this year is Rio (Brazil), somehow you kind of don't want to pay an arm and a leg for a gown.
From the party flyers that have been circulating, it seems that many nightclubs are charging between $4,000 and $6,000 for entry. This basically means, leave your frocks at home. Let us understand once and for all that the elegance of Old year's Night in Guyana is dying. We have a new nightlife culture and it's all a matter of just another party.
I personally won't be attending any of the parties but if I were to I would select the Sunny Side Up. It's a Breakfast Concept Party and it runs from 4 am to 11 am.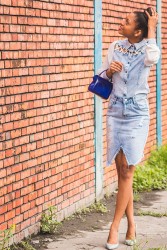 What we are experiencing is an entertainment shift and you know what they say: 'If you can't beat them you better join them.' Let us be realistic. If you must wear a gown, go light and do not spend more than $15,000 on it.
www.online-runway.com
https://twitter.com/theonlinerunway
http://instagram.com/theonlinerunway
Around the Web